Chris and I flew to Israel in November. We wanted to see the whole country and the wonderful city of Tel Aviv. In terms of its population of less than half a million, Tel Aviv is only half the size of Cologne. But the city itself is huge and has so much more to offer than my hometown Cologne. In addition to great museums, excellent restaurants and many beaches, the weather is usually quite nice. During our visit in early November it was still 30 degrees Celsius (86 degrees Fahrenheit).
While in many other cities, such as Jerusalem, there are a lot of sights to see, Tel Aviv is a relaxed city, where you mainly need to feel the atmosphere. Nevertheless, there are some interesting stops, as well.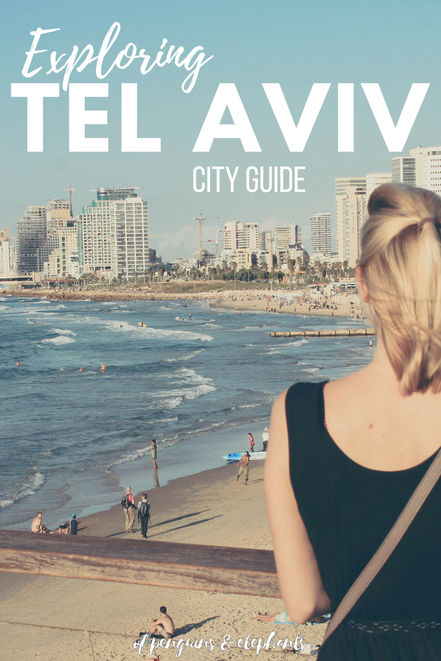 arrival, parking & accommodation in tel aviv
We arrived in Tel Aviv by car on a Thursday evening. Chris had already got used to the aggressive driving style and started to like driving the same way. Still, I would not recommend driving into the city center on an afternoon, because we were stuck in a traffic jam for 90 minutes. Anyone driving into Tel Aviv should at least avoid the rush hour. We asked our Airbnb landlord for a parking recommendation in advance. Although I heard it is quite difficult to find a parking spot in the city center, we were lucky right at the first address. After security checked our trunk, we parked our car without knowing about opening hours and fees, because the parking garages are all labeled in Hebrew. The only thing that helped was asking: we are lucky, our underground car park is open 24/7 and the parking fees are also within reason, which we found out when leaving. From Thursday evening to Sunday morning we payed about 50 € - but as we parked here during Shabbat, I suspect fees are lower at this time.
PARKING GARAGE GAN HAIR / GARDEN CITY: SHLOMO IBN GABRIOL STREET 71
ENTRANCE FROM BOTH SIDES (SDEROT BEN GURION & HADASSA STREET)
OPEN 24 HOURS 7 DAYS PER WEEK
PRICE: 18 NIS (4,50€) PER HOUR / EVERY ADDITIONAL 15 MINUTES ARE 4 NIS (1€)
MAXIMUM OF 80 NIS (20€) PER 24 HOURS
We walk over to our booked Airbnb apartment, which was located on the famous Dizengoff Boulevard. Although I had imagined the apartment to be bigger, the decor was beautiful and we had a great balcony with a fantastic view above Dizengoff Boulevard. The bathroom was also very modern, had a large shower and was very clean. We liked it here!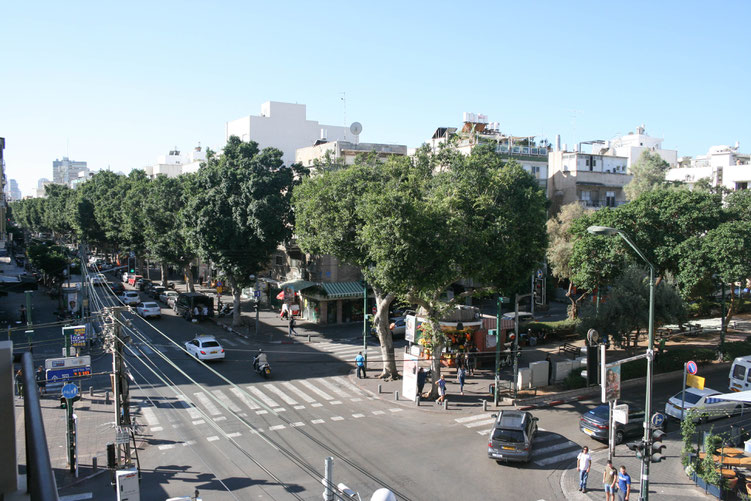 breakfast in tel aviv
After the night was a bit noisy due to the central location, we looked forward to a good breakfast, which we found at the Sidewalk café just a few hundred meters from our accommodation. The breakfast was delicious and we had the chance to plan out the day. Since we wanted to take a beach day tomorrow, we had to do the sightseeing today.
Also recommended for breakfast are Benedict, which serves breakfast 24 hours a day, and Hamshulash on Dizengoff Boulevard. Since we spent three nights in the city, we ate at all three of them - so all recommendations are tested!
SIDEWALK: DIZENGOFF 30, TEL AVIV
OPEN MONDAY TO SUNDAY 7.30AM - 2AM
BENEDICT: BEN YEHUDA STREET 171, TEL AVIV
OPEN MONDAY TO SUNDAY 8AM - 12AM
(SECOND LOCATION @ ROTHSCHILD BLD OPEN 24/7)
HAMSHULASH: DIZENGOFF 168, TEL AVIV
OPEN 8AM - 12AM
sightseeing in tel aviv
Our sightseeing started with the Dizengoff Boulevard, named after the first mayor of the city, which is filled with restaurants, cafes and shops. In addition to expensive designer shops, there are also many individual fashion shops. We strolled along the wonderful avenue and I would have loved to spend some time and money in those shops. Towards the end of Dizengoff Boulevard, we reached the Bauhaus Center, a small shop with individual items and a small museum. The exhibition in the basement shows some imposing Bauhaus buildings in Tel Aviv. Although the exhibition is quite small, a visit is worth it and there is no entrance fee.
BAUHAUS CENTER: DIZENGOFF 77, TEL AVIV
OPEN SUNDAY TO THURSDAY 10AM - 7.30PM / FRIDAY 10AM - 2.30PM / SATURDAY 10AM - 7.30PM
PRICE: FREE ADMISSION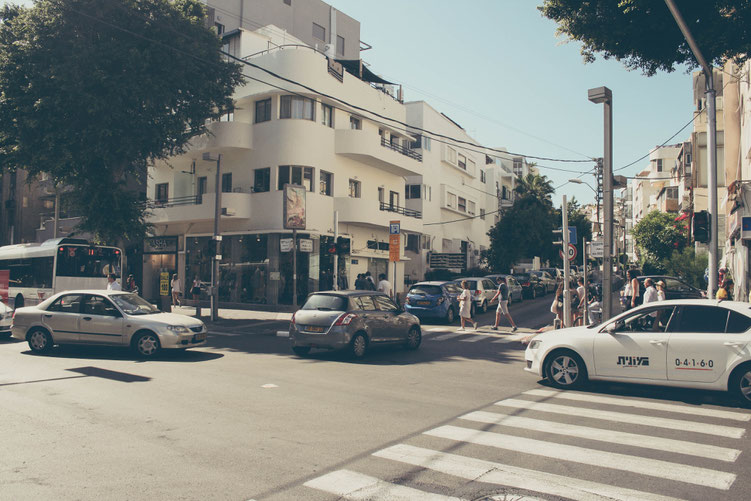 From the end of Dizengoff Boulevard, you'll reach the famous Rothschild Boulevard. On and around this street you can find great houses built in Bauhaus style. We also walked into the side streets to find some special buildings. The boulevard, as well as many other streets in Tel Aviv, is separated by a strip of greenery in the middle of the street. There is a bicycle and a pedestrians path, plenty of benches, playgrounds and cafés. Here is a bicycle and footpath, plenty of seating, playgrounds and cafes. Everywhere in Tel Aviv, people are out there enjoying the weather and the greenery.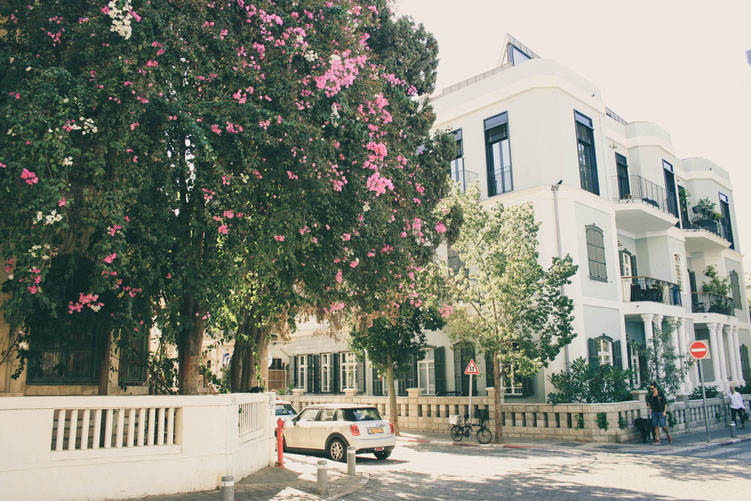 We now enter the Florentin area, which we did not like so much. We strolled around a bit, but find it a bit tight and trashy. Also, the Levinsky market is not as beautiful as we imagined and by no means exceeds the Mehane Yehuda market in Jerusalem. Nevertheless, it is getting prettier and we take a break in Casbah, a nice café. Chris and I share a serving of sweet potato fries before continuing our sightseeing.
CASBAH: FLORENTIN STREET 3, TEL AVIV
OPEN 8AM - 2AM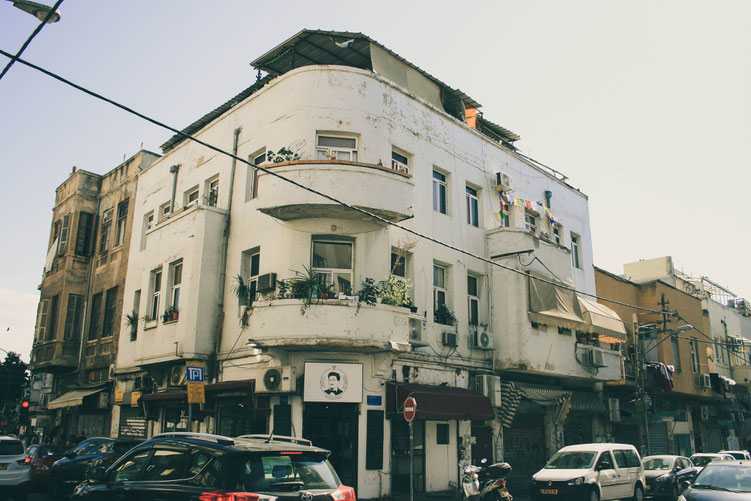 We continue to Jaffa, the old town of Tel Aviv. Here we planed to join one of the free walking tours. Unfortunately, the groups of over 40 people in the narrow streets of Jaffa are far too big and so we decided to explore the area on our own. We started with the flea market - in addition to furniture and other interesting things we also find beautiful design shops and dealers. I especially liked the store Pieces and the designer Second Hand Shop Love me two times. We bought the porcelain plates, that I already admired in Jerusalem, as well as two colorful oriental decor chains.
PIECES: BEIT ESHEL STREET 7, TEL AVIV - JAFFA
LOVE ME TWO TIMES: RABBI PINHAS BEN YA'IR 8, TEL AVIV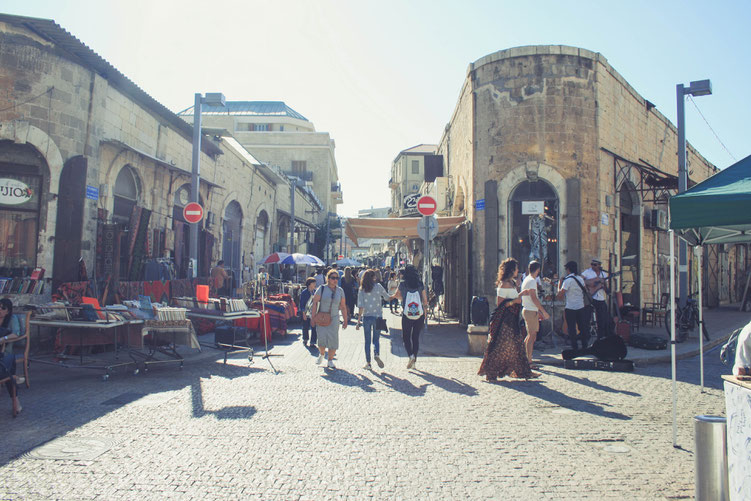 From the Clock Tower in Jaffa, we walked towards the Jaffa park with St. Peter's Church and the Wishing Bridge. In the garden we find a place with a great view above the skyline of Tel Aviv as well as five little baby cats! After our trip to Mykonos in May, I am an absolute cat fan and these five were such cute little ones! A legend says that one should touch the individual sign of the zodiac, look at the sea and make a wish. We tried. From the bridge it is only a few meters to the sea. We walked over and walked along the beach promenade up to Gordon Beach in the north of the city.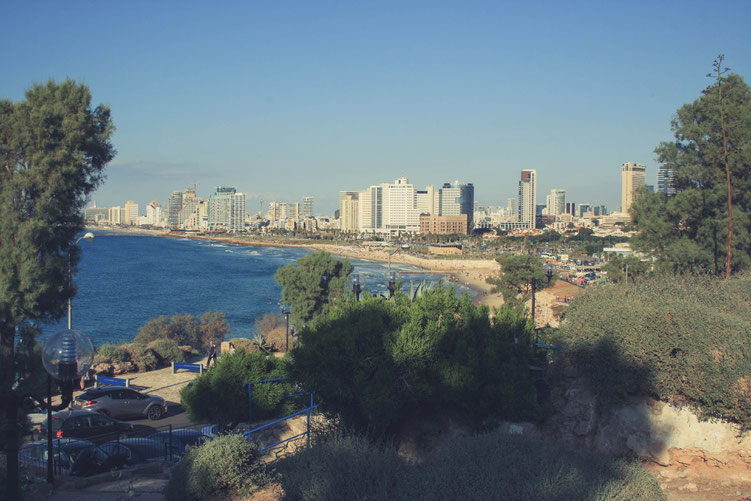 dinner in tel aviv
For dinner, we ate at the Allora, a cozy but chic little italian restaurant in a quiet side street of the Dizengoff Boulevard. In addition to the delicious food, you can enjoy the wonderful atmosphere.
ALLORA: SDEROT BEN GURION 39, TEL AVIV
OPEN MONDAY TO SUNDAY 12PM TO 12AM
Also recommended are the Concierge on Dizengoff Boulevard, where I ate fantastic Beetroot Gnochi and the romantic Pankina Restaurant near Dizengoff.
CONCIERGE: DIZENGOFF 95, TEL AVIV
PANKINA: Y. L. GORDON 39, TEL AVIV
OPEN SUNDAY TO THURSDAY 12PM - 11.30PM / FRIDAY 12PM - 3PM / SATURDAY 7PM - 12AM
additional day in tel aviv
The next day we watched the Tel Aviv Museum of Art and concentrated on the wonderful side building, which is dedicated to modern art. I especially liked the exhibition of the Israeli artist Fatma Sharan.
TEL AVIV MUSEUM OF ART: SHAUL HAMELECH BLVD 27, TEL AVIV
OPEN MONDAY, WEDNESDAY & SATURDAY 10AM - 6PM / TUESDAY & THURSDAY 10AM - 9PM / FRIDAY 10AM - 2PM / CLOSED ON SUNDAYS
PRICE: ADULTS 50 NIS (12,50€) / STUDENTS 40 NIS (10€)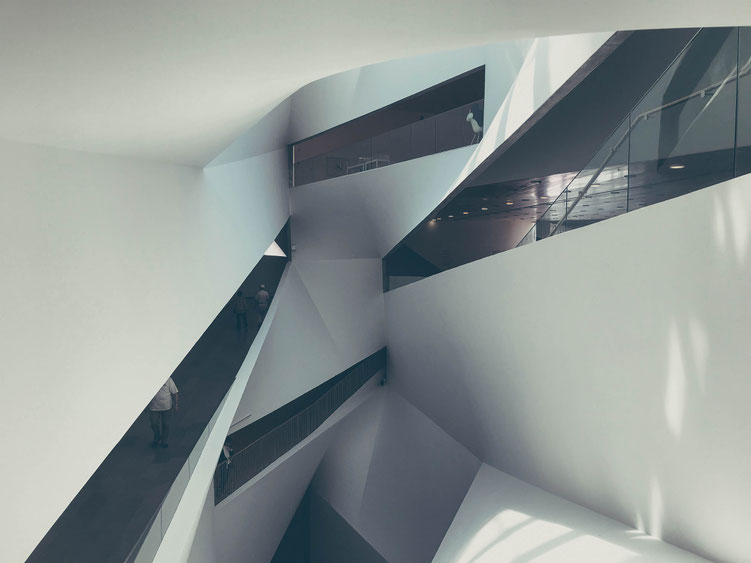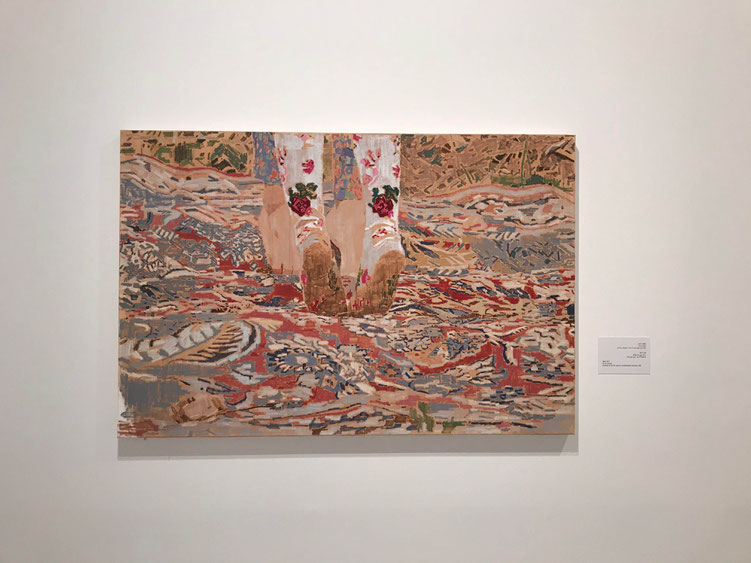 The rest of the day we spent on the beach. Either you bring  beach towels and look for a free space in the sand or you use the sun loungers, which are available at almost all beach sections. We chose the beach beds at Frishman Beach, because we found the white beach chairs most beautiful - but first you have to get a beach chair. First, we started looking for two free loungers. If you find some, go and grab them! Otherwise you have to find a worker and ask him for sun beds. The two loungers were only about six euros, which was totally ok.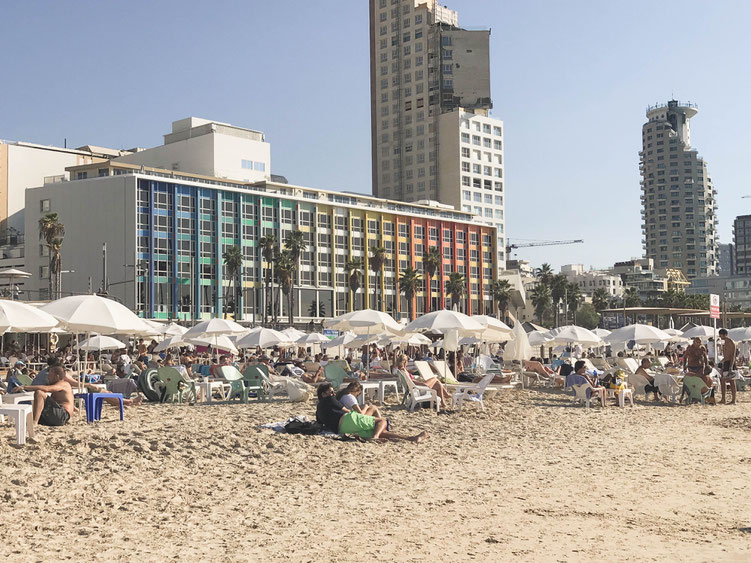 Enjoy your trip to Israel and to Tel Aviv, the city is absolutely awesome! Chris and I immediately fell in love with the city and we will definitely be back!
You might also like...
What about you?
Have you been to Israel and Tel Aviv? Are there any others sights that you would add to the itinerary? I'd love to hear about your experiences and favorites!