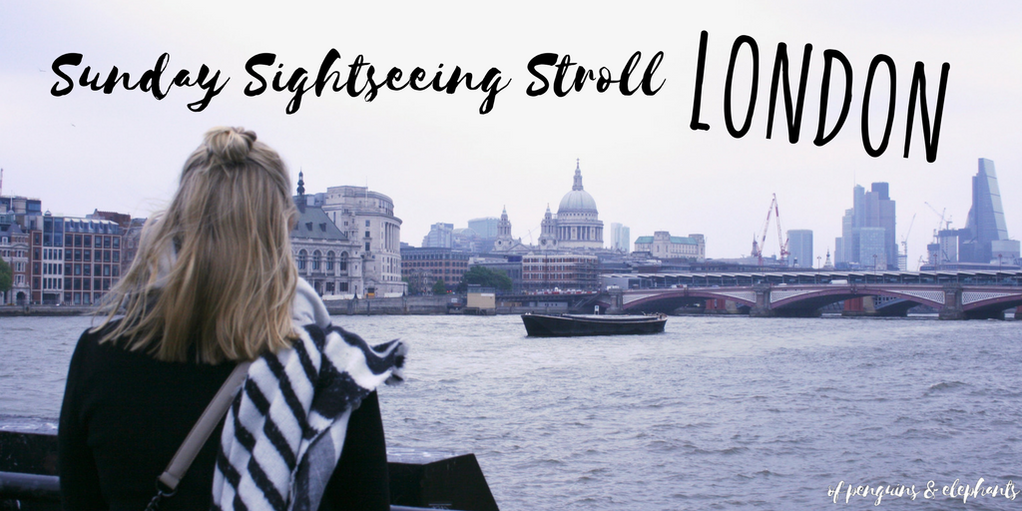 As I used to live in London for a while, it is a must for me to visit my friend Julia from time to time. When I had a week off in  the beginning of May, I decided to hop on a plane to get to London as quickly as possible. We spend an evening having dinner and talking before she needed to go to work the next morning and I headed to Winchester to see my friend Alexandra. Alex and I spend three days exploring the countryside, which was awesome! Before flying back home to Germany, I spend a Saturday in London with Julia. To see as many things as possible that day, we did her Sunday Sightseeing stroll, even though it was Saturday.
Julia's Sunday Sightseeing Stroll is a walk Julia does quite often - probably every time some of her friends are over to visit and see London. Even I have walked this route some times already and I love it. It is a nice walk of about 9 kilometers with 15 + 1 sights to explore on the go.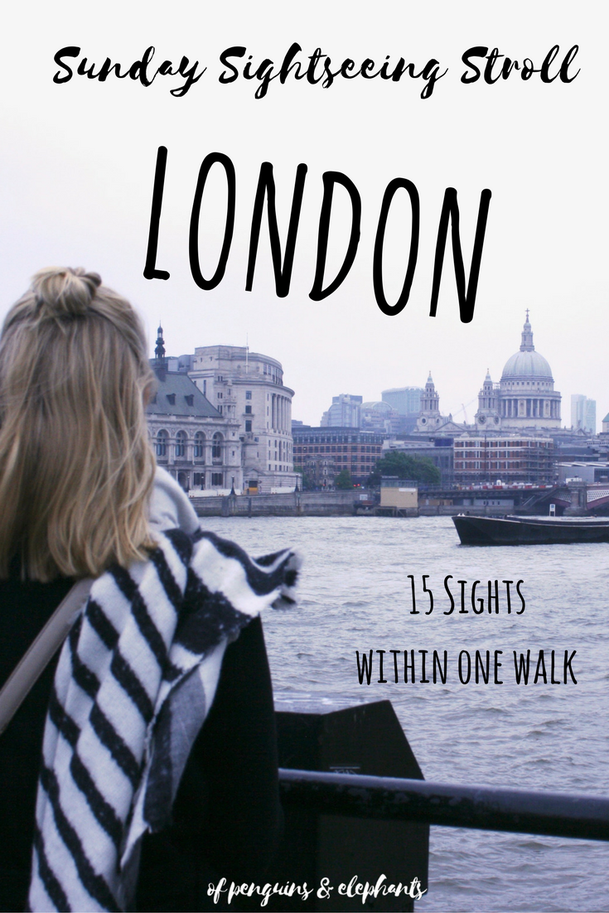 I hope you have as much fun walking along the Thames as we had. There are many opportunities of you to take wonderful pictures and some food chains along the way to get a drink, when you get thirsty. I'd suggest to start the walk in the early morning, so you'll escape the crowds around Big Ben and London Eye. Also you'll be at Borough Market right in time for a nice lunch. Enjoy!
So here are the sightseeing stops on the route:
Get off the tube at Westminster to start your Sunday Sightseeing Stroll.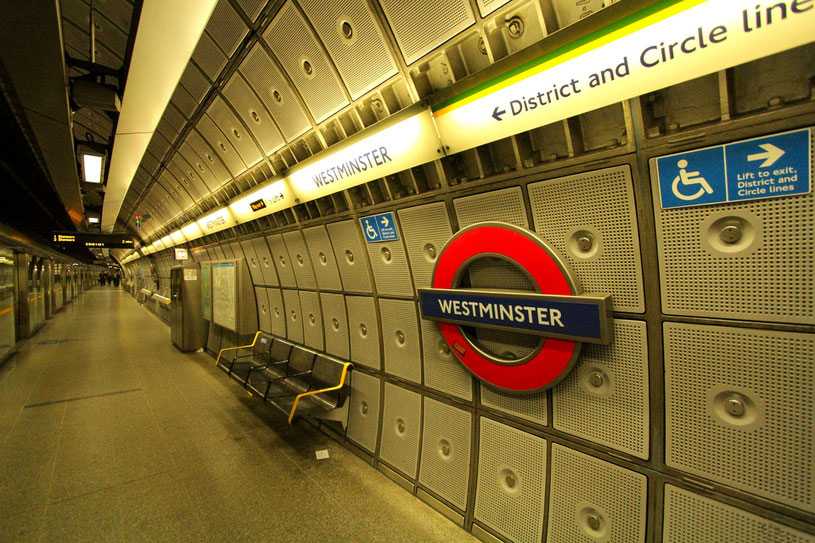 1. Westminster Abbey
A beautiful Gothic church, where British monarchs are crowned and buried. 
2. Palace of Westminster
This Gothic Palace is where the two Houses of Parliament (House of Commons and House of Lords) meet. The best place to see the Palace is from the Westminster bridge.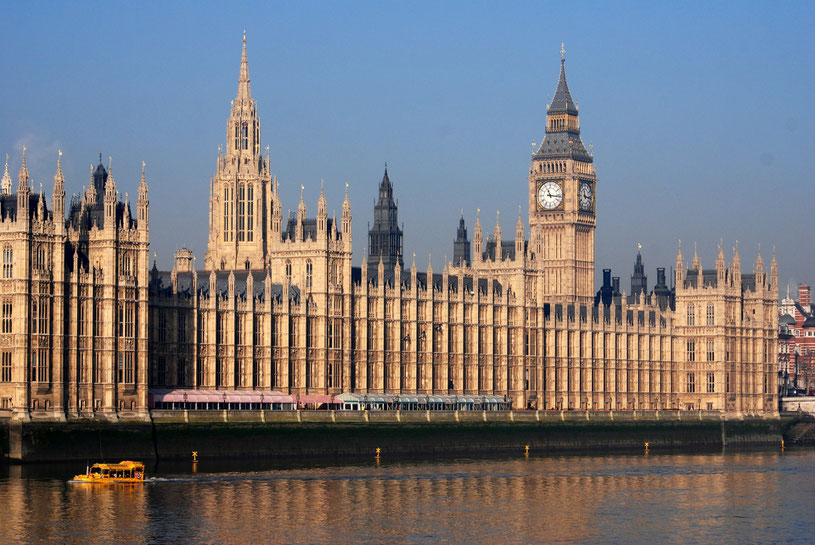 3. Big Ben
Even though Big Ben originally refers only to the bell inside the clock tower, we talk about the tower itself, which is a british icon and a must see when in London. To take a beautiful pictures with Big Ben, head over to the east bank of the river or the Westmister bridge.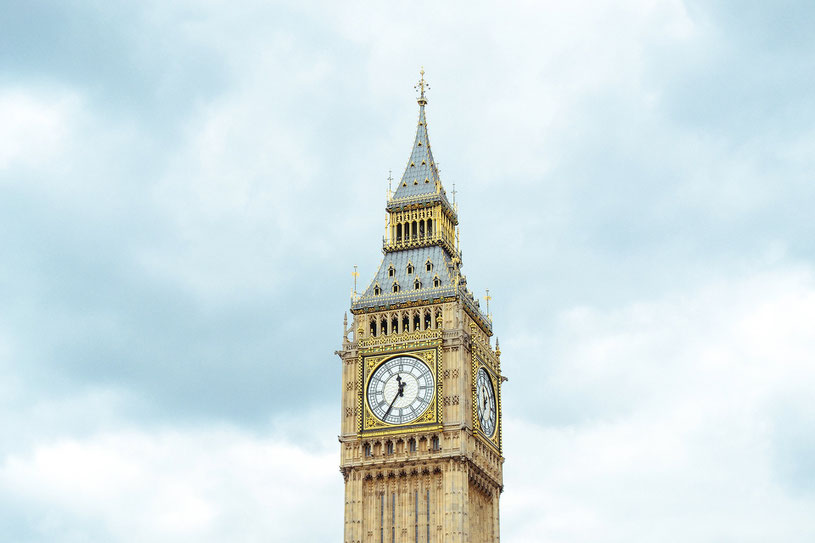 4. Westminster bridge
A green bridge for cars and pedestrians linking the Palace of Westminster and Big Ben in the west and the London Eye in the east. The bridge itself is pretty, but mostly known for taking beautiful pictures with Big Ben and the London Eye, so go ahead and take some pictures yourself. 
5. London Eye
A huge ferris wheel that is 135 meters high. Opened in 1999/2000, the ferris wheel was originally only supposed to exist for about five years. But people loved it for the impressive view of London, so it stayed. Now we are lucky to enjoy a ride ourselves. 
To get a ticket, I'd highly suggest to book your spot in advance, as it'll save you some money. Buying prior to the day of your visit, an adult ticket is 23,45 pound.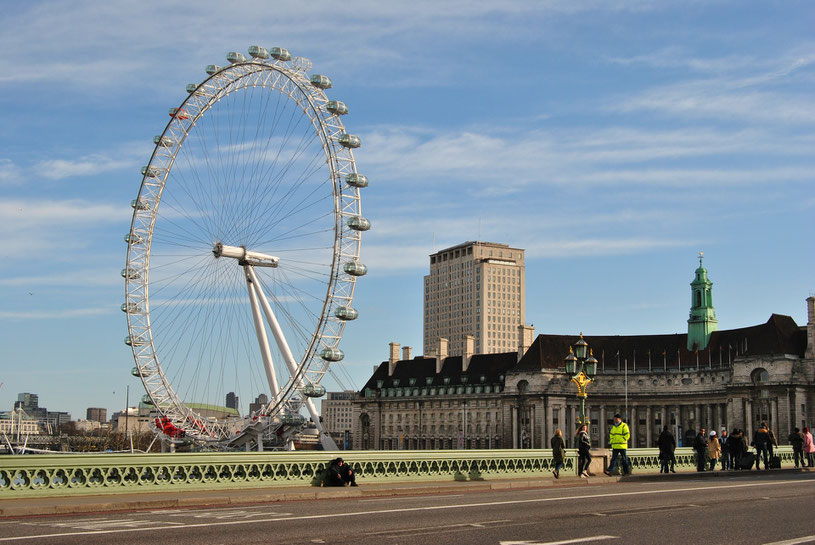 6. Hungerford bridge
This bridge is a railway bridge accompanied with two smaller pedestrian bridges. Walking across this one guarantees some nice pictures with St. Paul's church in the background.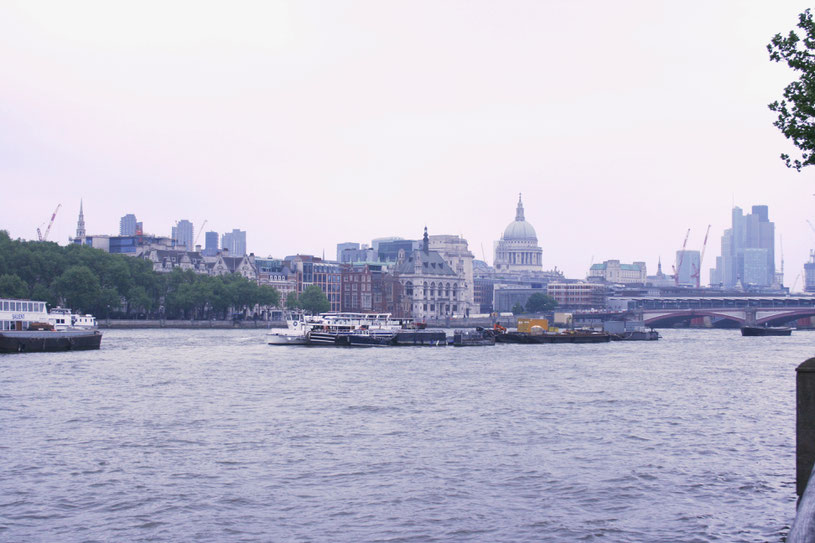 7. Tate Modern
A huge museum of modern art. I highly recommend visiting their collections. Also, don't forget to head up to their new viewing platform up on the 10th floor, which is totally free. You'll have a fantastic view above London, admiring St. Paul's cathedral as well as the Shard.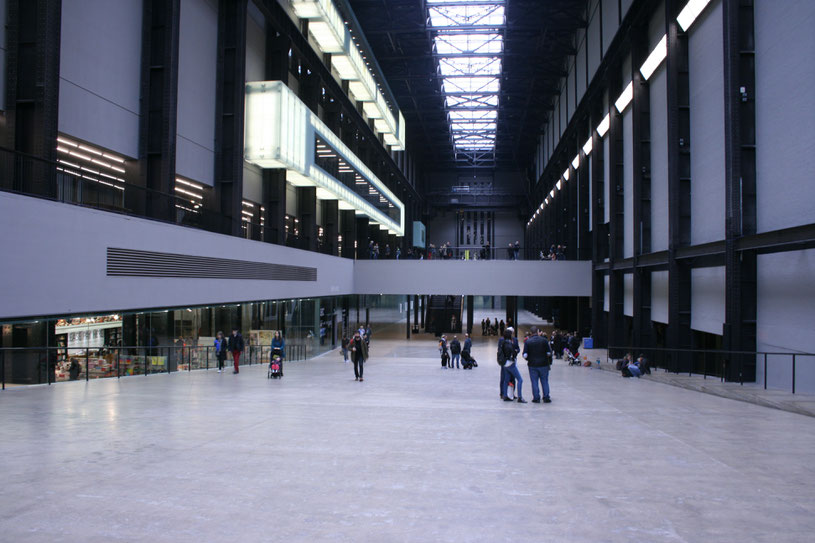 10. The Shard
The tallest building in England stands 309 meters and 95 stories high. You'll see the skyscraper while walking around. Don't try to get to close to it, as it is much easier to view in its full size from far. If you'd like to visit, there is a viewing platform and a restaurant in the top of the building.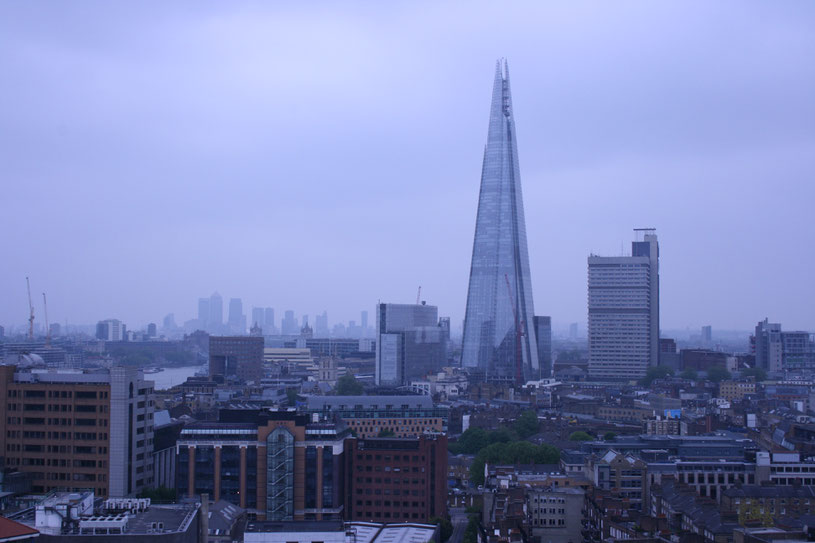 8. Shakespeare's Globe
I have visited the museum and theater quite some year ago, when we visited London on a field trip in school. If you'd like to see a play at Shakespeare's Globe, there are tickets available right here starting from five pounds. 
9. Borough Market
I have to admit: I never visited Borough market before last weekend, but it was always part of my bucket list. The market is quite touristy, but beautiful. The have colorful fruits, cheese and all kind of lunch. Julia and I ate pies for lunch. The Heidi one, you can see below, was fantastic and I do totally recommend it.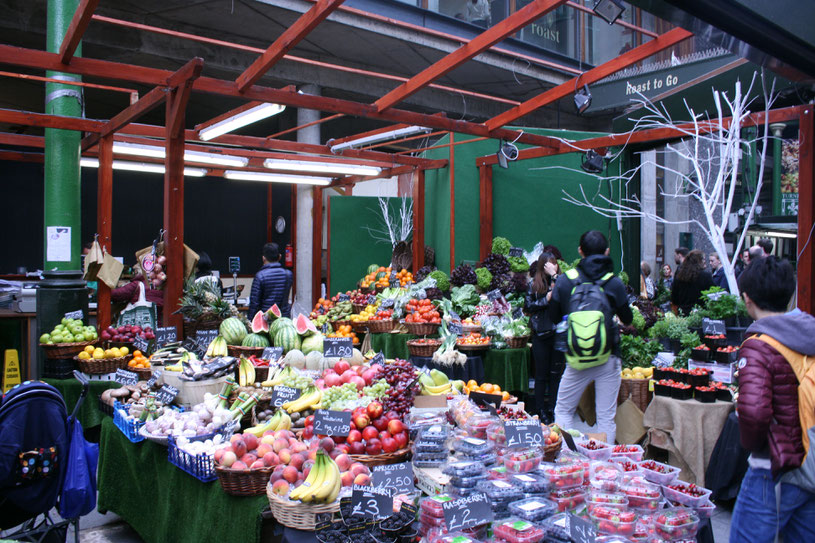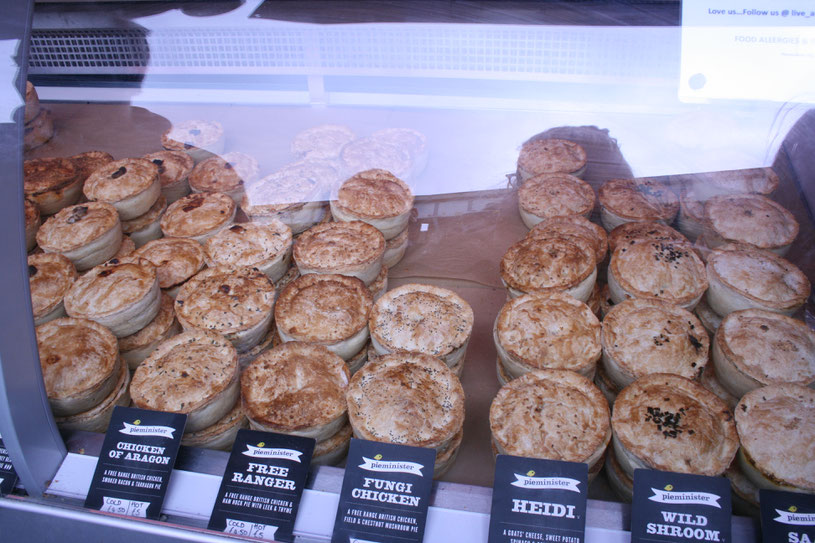 11. Tower Bridge
The lovely bridge with its two towers became a famous symbol of London and your visit isn't complete without taking a picture of it and walking along.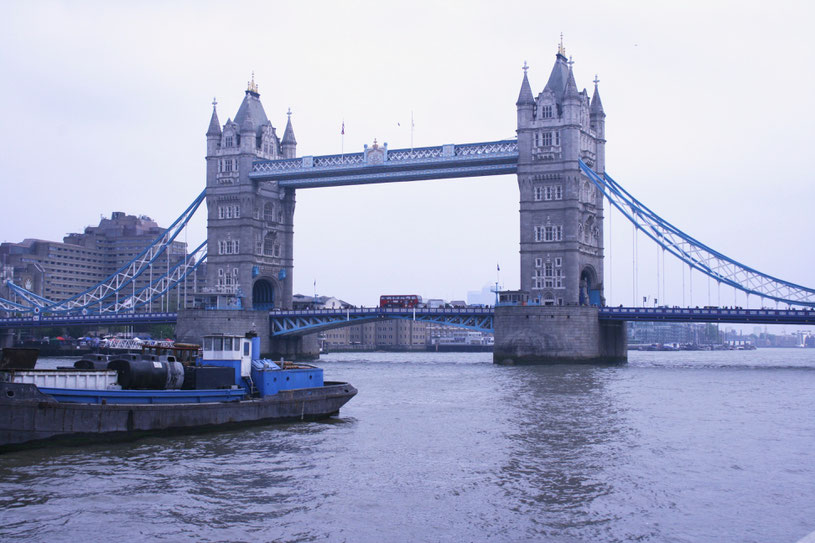 12. St. Katharine Docks
This is kind of a secret. St. Katharine docks used to be commercial docks, now its kind of a leisure complex. Walk along the boats and enjoy the calm atmosphere.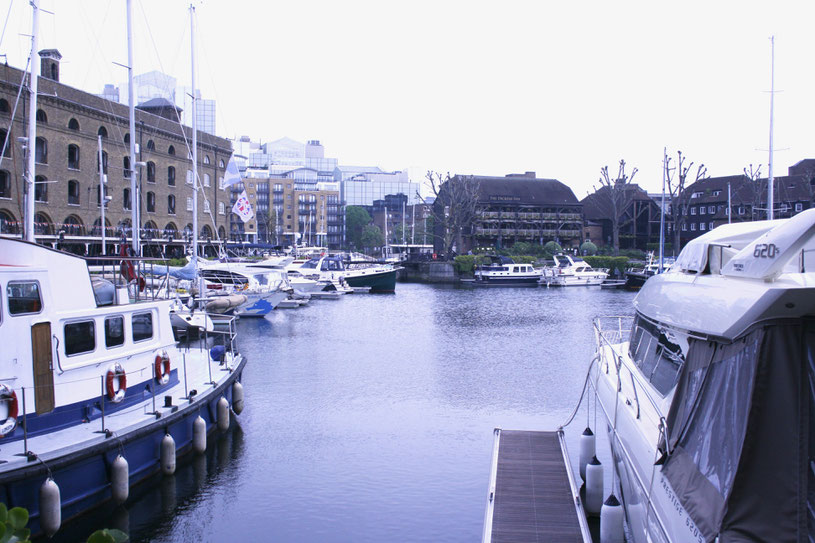 13. Tower of London
The castle used to be the royal residence as well as a prison. It is a World Heritage Site and definitely a must visit for every London tourist. Tickets are 21,50 pound for an adult and can be found right here.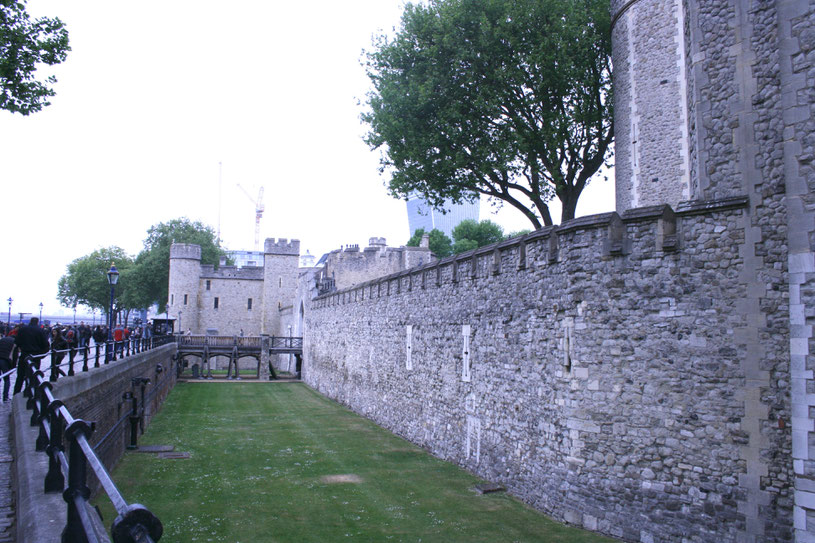 14. Saint Dunstan in the East Church Garden
This one is special and not very well known: You'll see ruins of the old church turned into a quite and peaceful garden. Definitely a must stop to get a short break of hustling London.
15. Monument of the Great Fire of London
This huge column stands right at the spot, where the Great Fire startet in 1666. There is another Monument on the spot, where the Great Fire ended. You can walk up the stairs to the viewing platform. It probably is quite stunning, but with all the free possibilities to catch a view, I skip this one.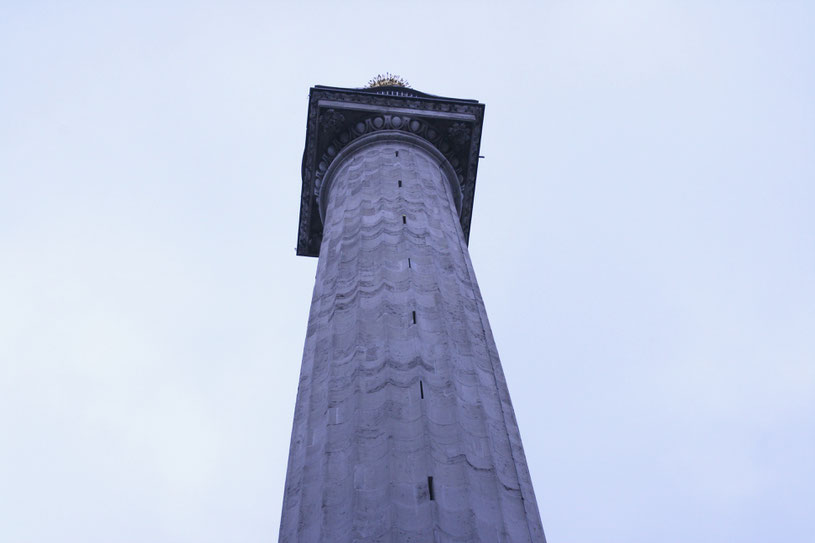 EXTRA SPECIAL: Sky Garden
At the top of the skyscraper of 20 Fenchurch Street you'll find a beautiful garden overlooking the river Thames. Tickets are free, but due to their limited amount of visitors, you need to book your free tickets about three weeks in advance. 
After walking along the river for so long, get a break and relax while eating a cake at Sky Garden.
You might also like...
What about you?
How do you like this route? Have you seen all the sights above? Are there any other sights near the route that you'd like to ad?