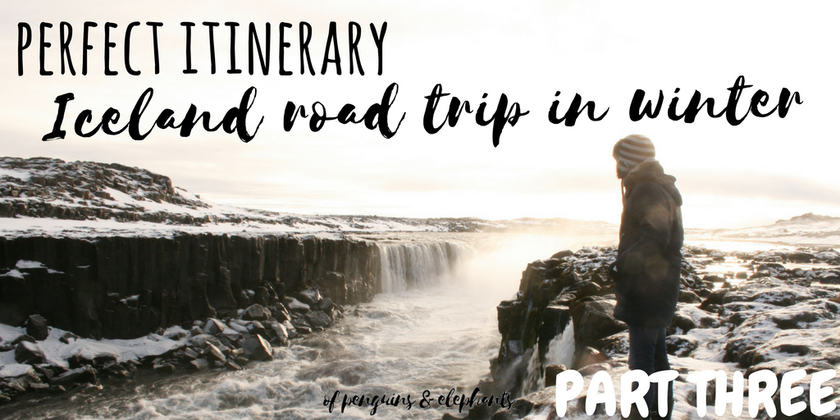 Part Two of my perfect itinerary for your Iceland road trip is about the South Coast of Iceland. The South Coast was very special to us, as it has so many beautiful things to offer: waterfalls, glaciers, beautiful villages, black beaches and other adventurous things. 
If you have missed Part One of the itinerary about the arrival day with a visit at the Blue Lagoon and the second day to do the Golden Circle, you can head over right here.
You can also jump over to Part Three about completing the Road trip in the North.
And here you can get to Part Four about Reykjavik. 
Day 6: Heading north from Höfn to Egilsstadir
Today will be a day of driving. But you will see beautiful landscapes on your way. We loved this section of our trip as many tourists only drive up tp Höfn and then go back to Reykjavik.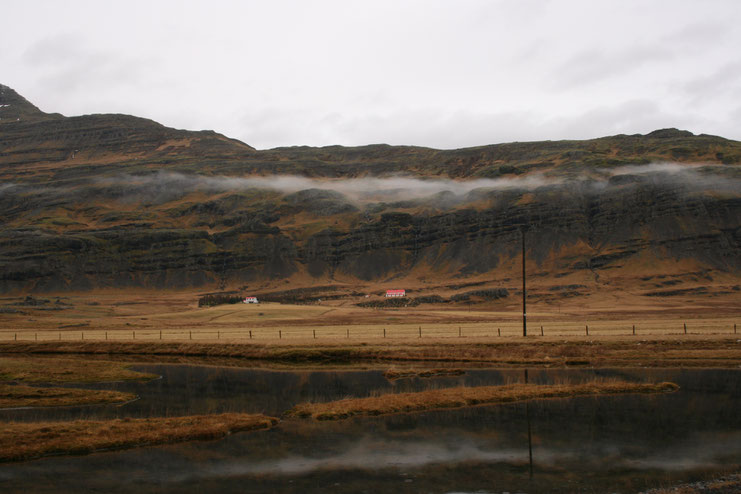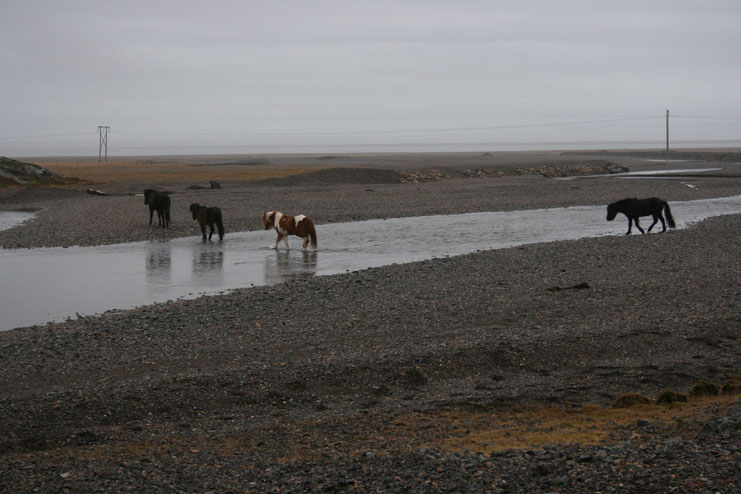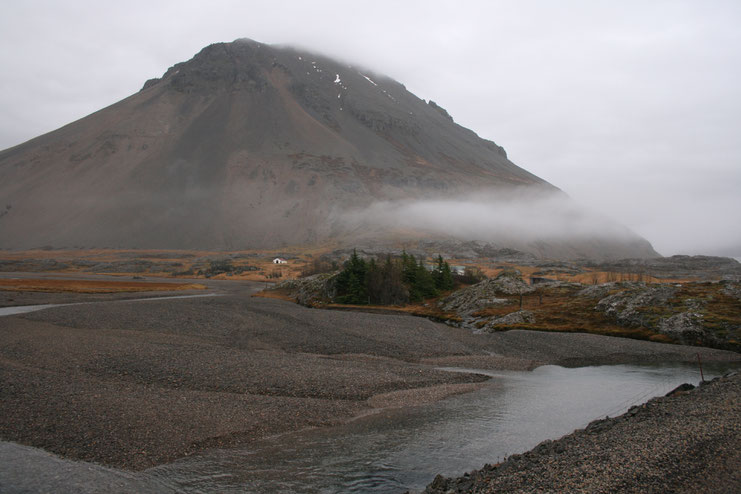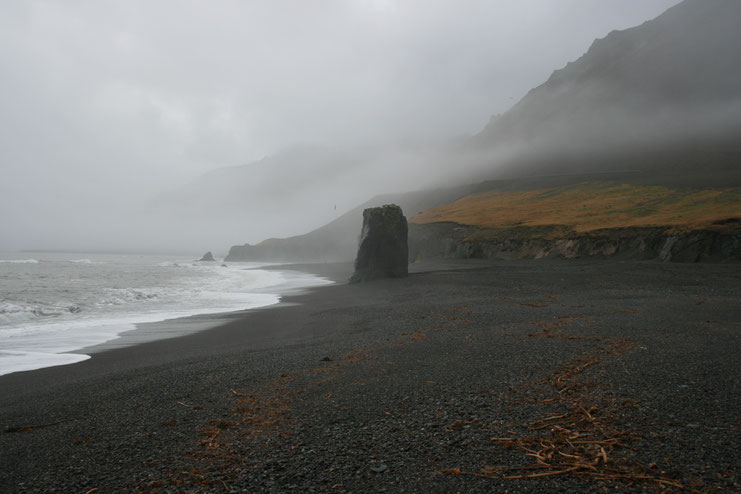 Definitely plan a stop at Djúpivogur. It is such a pretty village.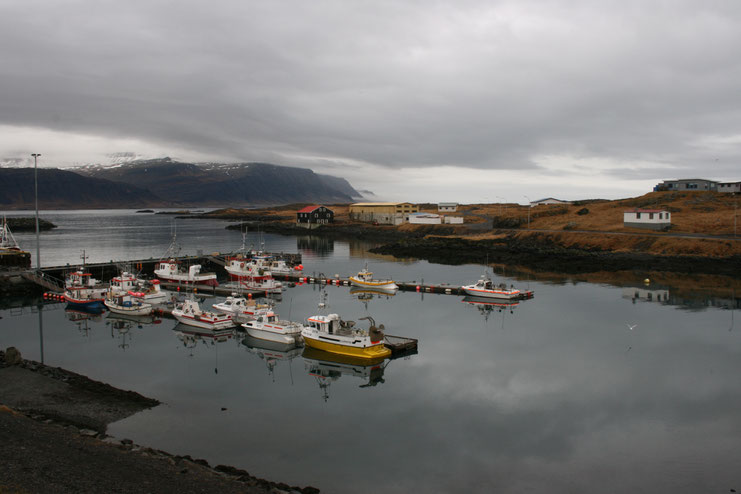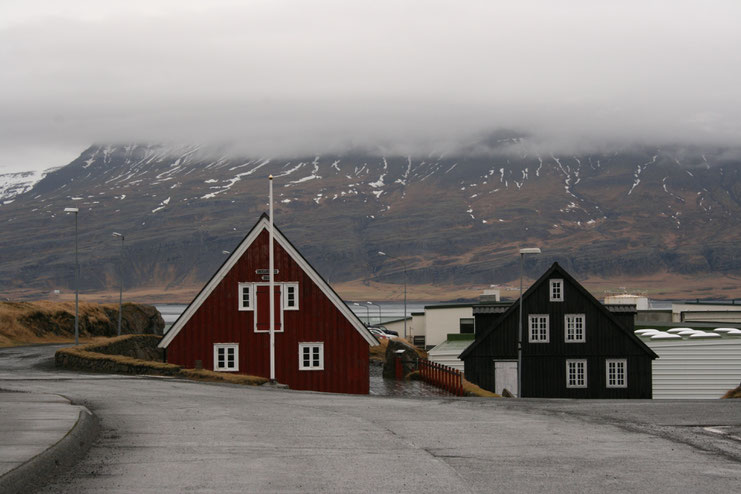 Now it's time to head up to the town of Egilsstadir. Drive along the lake of Lagarfljót and look out for the monster that lives here:
The last stop for today will be two other waterfalls: Litlanesfoss and Hengifoss. It takes another hike to get there and unfortunately, we couldn't make it, as we were a little adventurous and took a mountain pass somewhere else, so there wasn't any time left for us. 
Stay in Egilsstadir for the night. We slept at Lyngas Guesthouse with a shared kitchen and very clean shared bathroom facilities.
Day 7: Driving the mountain roads to Lake Myvatn
There will be a lot of driving today, first. The first stop will be the huge waterfalls Dettifoss and Selfoss. We had loads of snow today and the hike to the waterfall was adventurous. You definitely need crampons for your shoes! Otherwise it is going to be difficult and risky.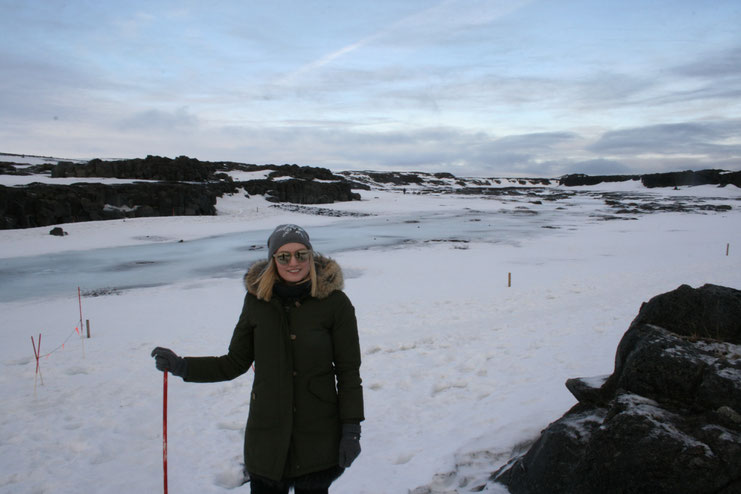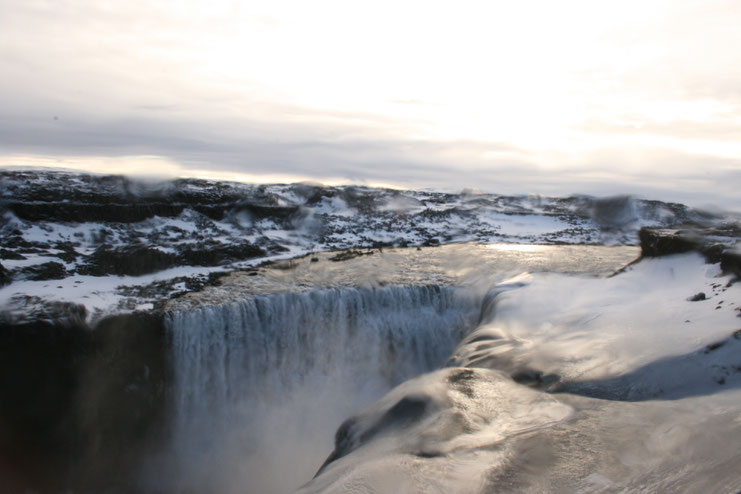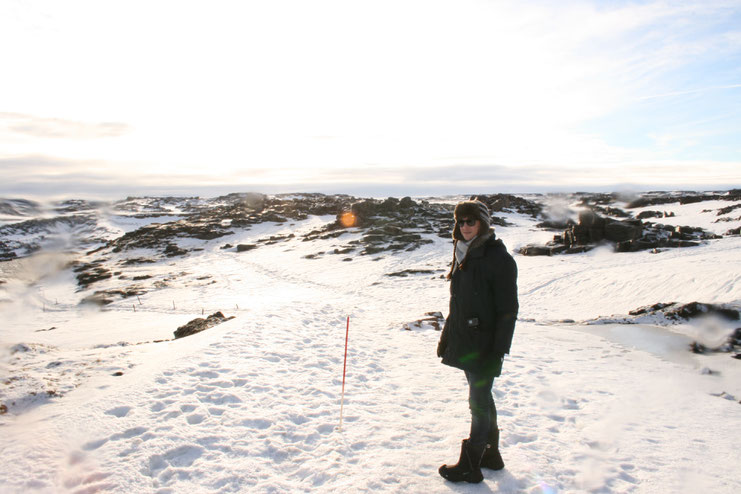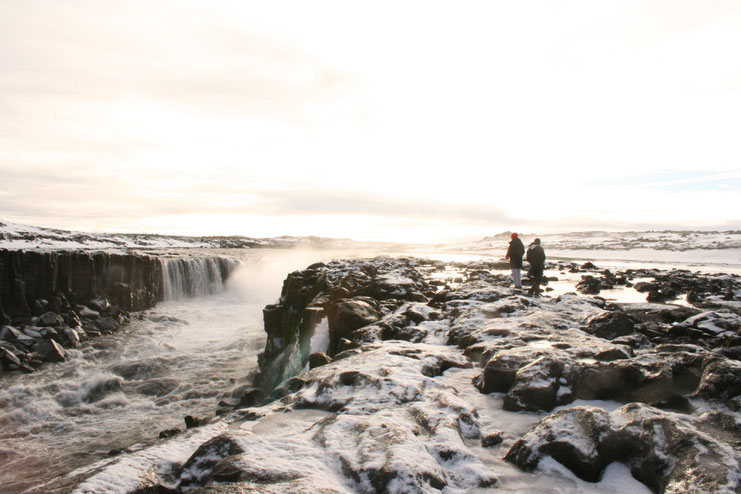 The next stop will be the region of Hverarond with its volcanic activity. It was impressive to see the ground cooking. It gets very muddy here, so please bring your rain boots and clean them in fresh snow afterwards.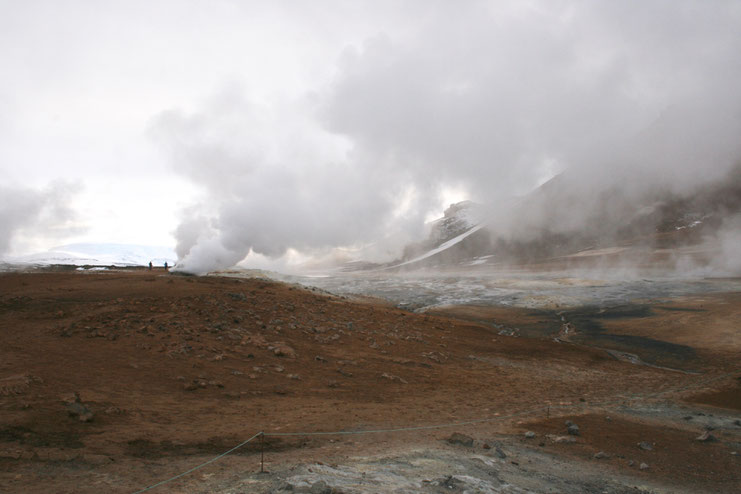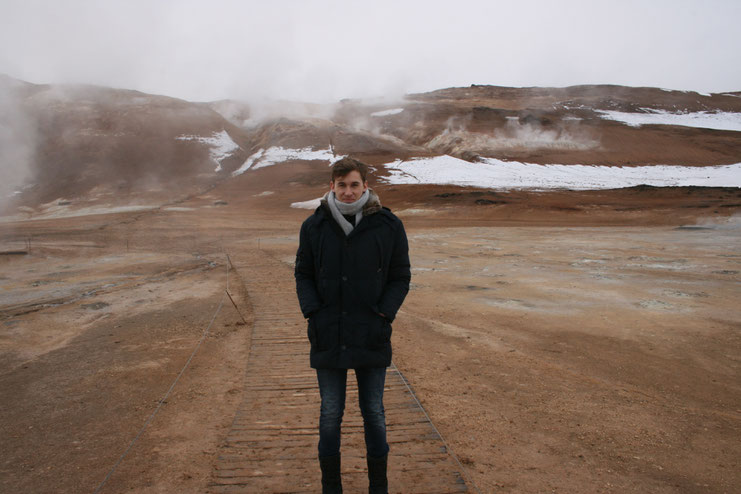 If you want to eat lunch, you can head over to the Vogafjós restaurant. The restaurant has a beautiful view above the Myvatn lake. You can also choose a table next to the window to their cow shed. They also offer guesthouses - we stayed in one of them and highly recommend them.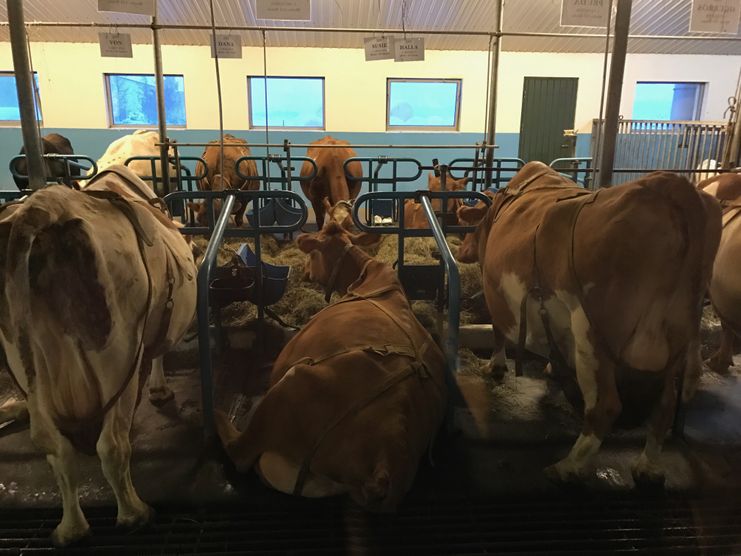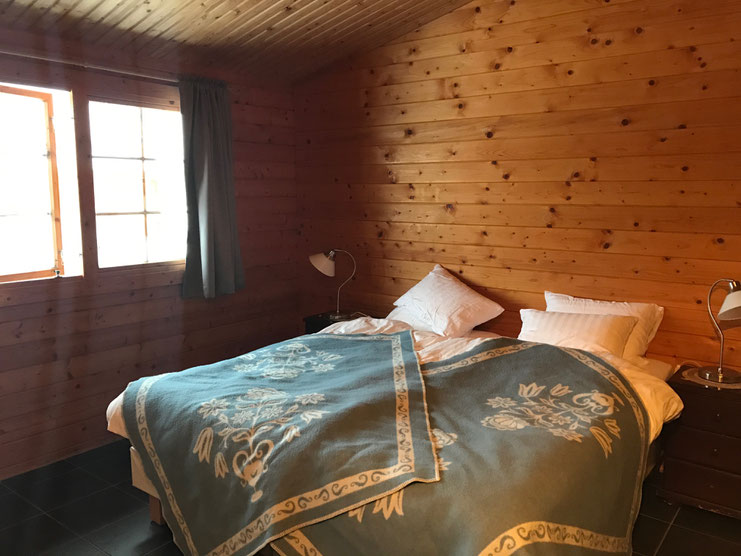 If there is some time left, you can drive around the lake. In the South, you'll find some pseudo craters. These craters look like reals ones, but have no connection to the volcano itself. You'll also find the Hverfjall volcano crater in that area. You can climb it, but I am not a big fan ok craters, so we enjoyed the view from far. If you would like to get to know some trolls, you should go and look for the lava fields of Dimmuborgir.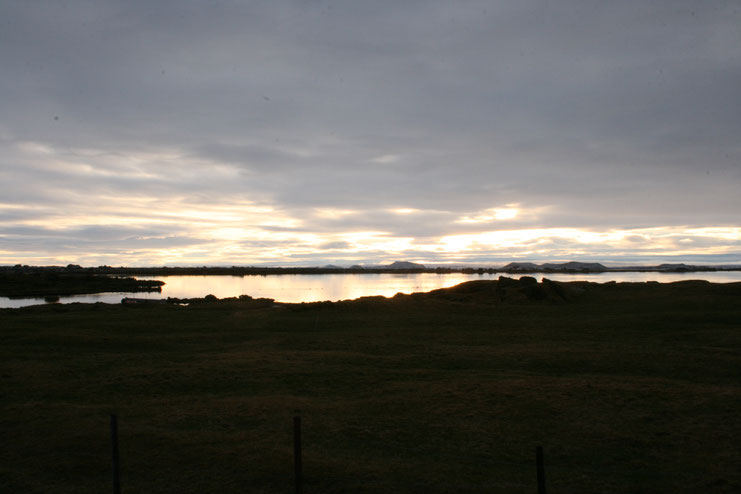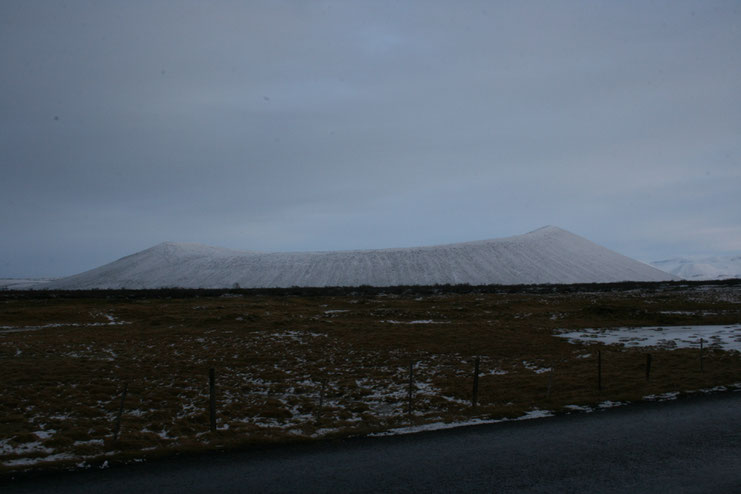 Day 8: a husky adventure at Lake Myvatn and heading further west
In the north of Iceland, you'll have the opportunity to do a husky sledding tour. We found that there are a few husky farms around Lake Myvatn or Akureyri. So today, I'd love to you to a husky tour. It is very expensive and I have to admit, this was the reason, we did not do a husky sledding tour. But if you have the opportunity, do it.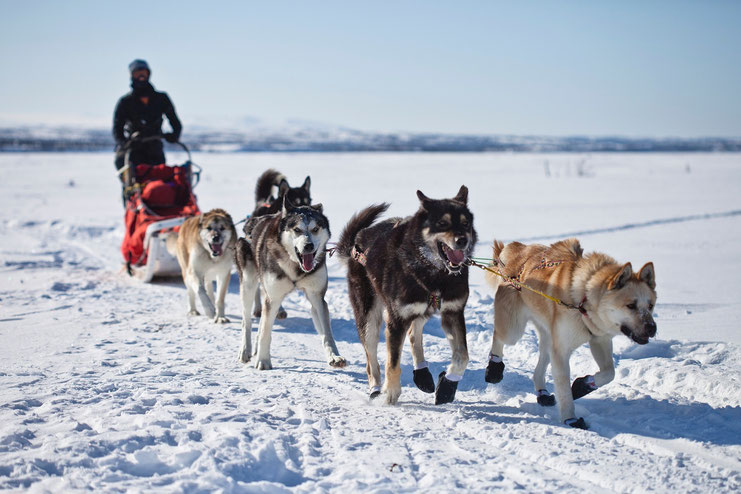 Afterwards you should start your way over to the town of Akureyri. On the way, you'll find the waterfall Godafoss.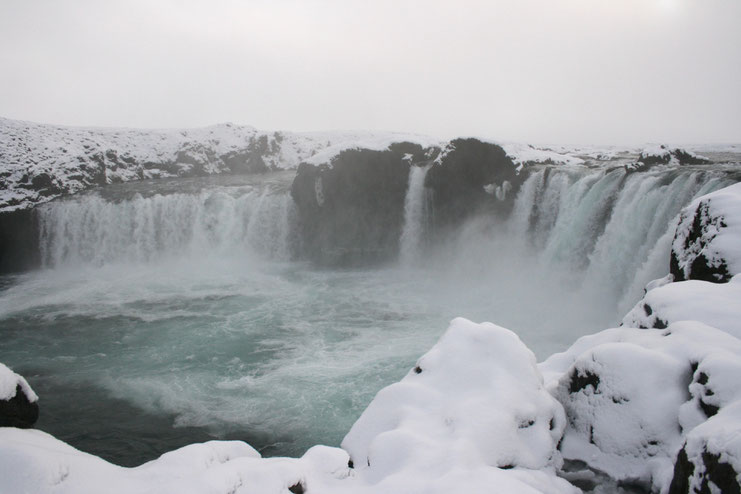 Your next stop will be Akureyri, a very small but cute town. Enjoy the afternoon in this pretty gem, there are a few cute shops and nice cafés. We liked Café Bláa Kannan most, which is likened in this blue house.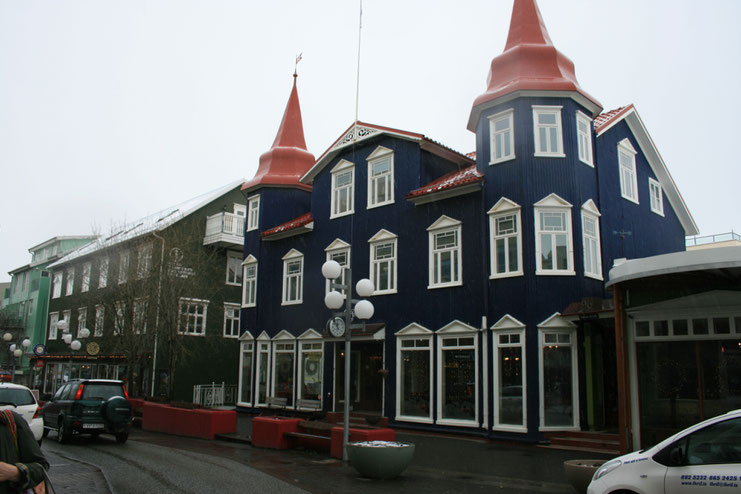 You can plan another day in Akureyri, of you want to make sure, you'll be in time despite any bad weather conditions. There are many option for day tours.
If you want to drive further, I'll suggest Hotel Húni. We loved this characteristic hotel!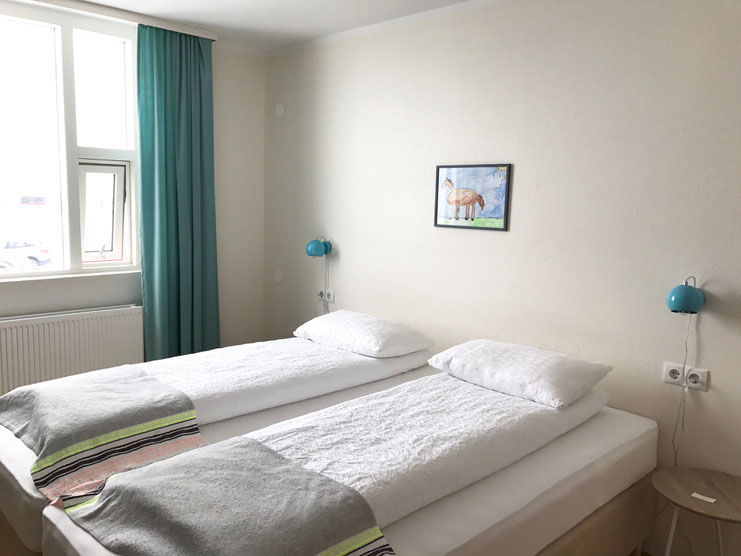 Day 9: Heading west
The first stop will be Hvítsekur, a huge monolith, that is supposed to be a troll that turned into stone because of the daylight. It is a nice stop and if you come in the time of low tide, you can climb down the rocks to see the monolith from close.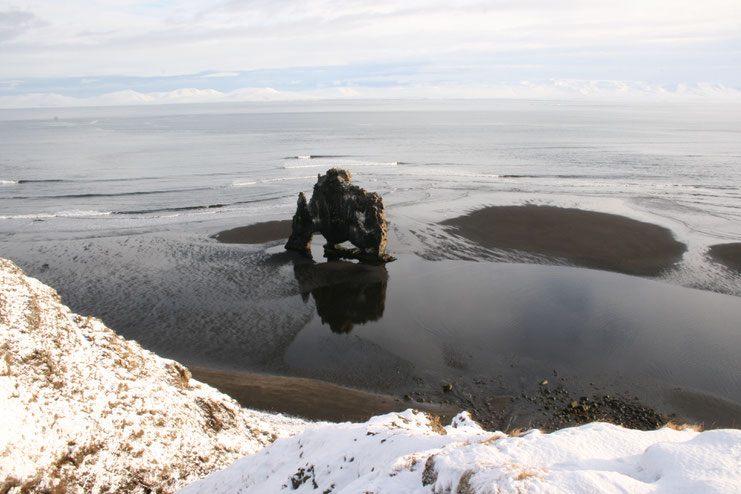 We totally recommend driving to the hot pod, called Gudrúnarlaug. A beautiful hot pod with a cute changing house, overlooking the mountains and a tall waterfall. If you want to explore other hot pods, you can find a map of them here.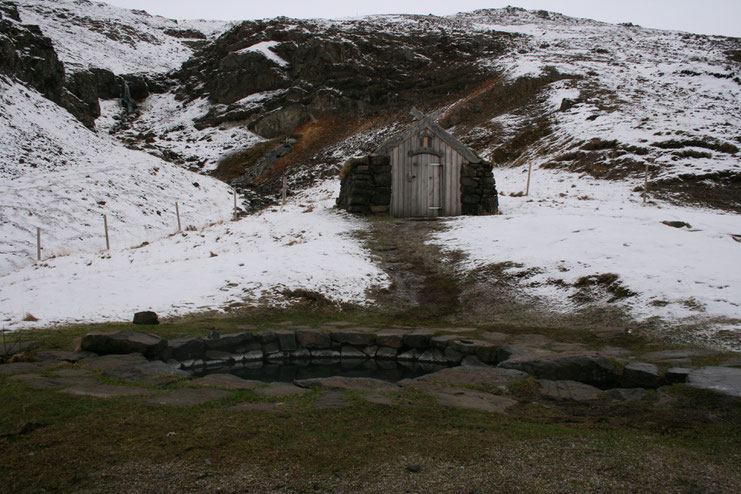 There is a lot more to explore in this area. Our next stop was Deildartunguhver, an area of hot springs, which are used to generate electricity. It was quite interesting, but we left fast, as a bus was approaching.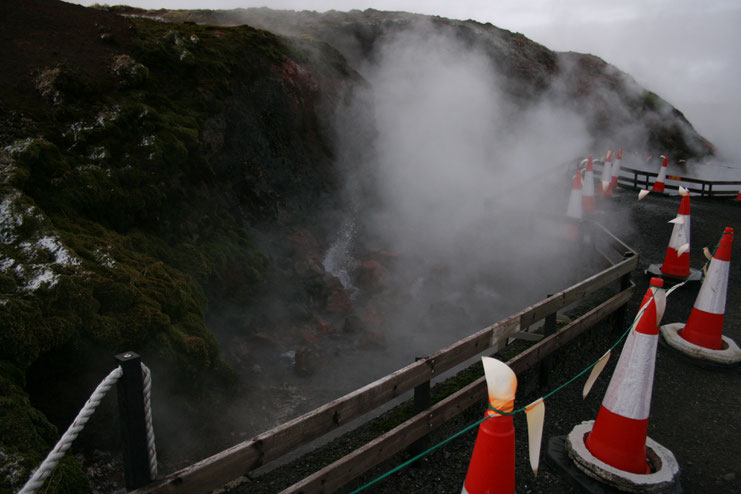 Our last stop for the day was awesome and one of my favorites of the whole trip. An area of waterfalls, called Barnafoss and Hraunfossar. The shades of blue are stunning!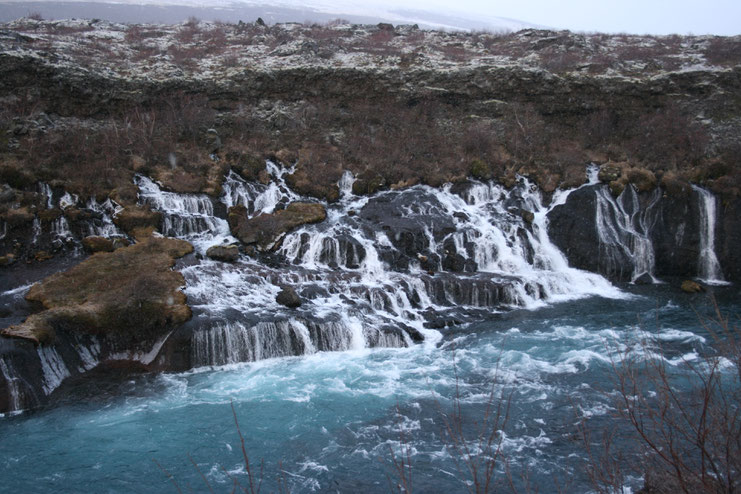 We stayed in the little town of Borgabyggo that night. Our room at the Englendingavik was very chic and we liked it there, but the shared bathroom was not the nicest. You can also keep driving to the capital Reykjavik. 
Jump to Part 4 about Reykjavik right here.
You might also like...
What about you?
Have you been to Iceland and visited the north? Are there any other tips, you'd like to share with us? I'd love to hear about your experiences.