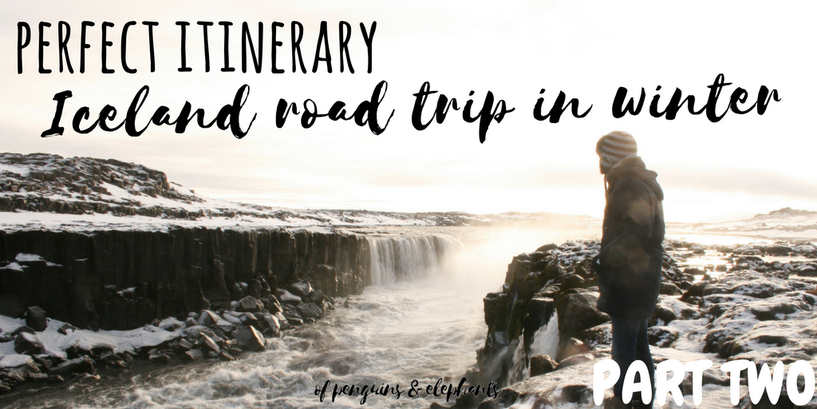 Part Two of my perfect itinerary for your Iceland road trip is about the South Coast of Iceland. The South Coast was very special to us, as it has so many beautiful things to offer: waterfalls, glaciers, beautiful villages, black beaches and other adventurous things. 
If you have missed Part One of the itinerary about the arrival day with a visit at the Blue Lagoon and the second day to do the Golden Circle, you can head over right here.
You can also jump over to Part Three about completing the Road trip in the North.
And here you can get to Part Four about Reykjavik.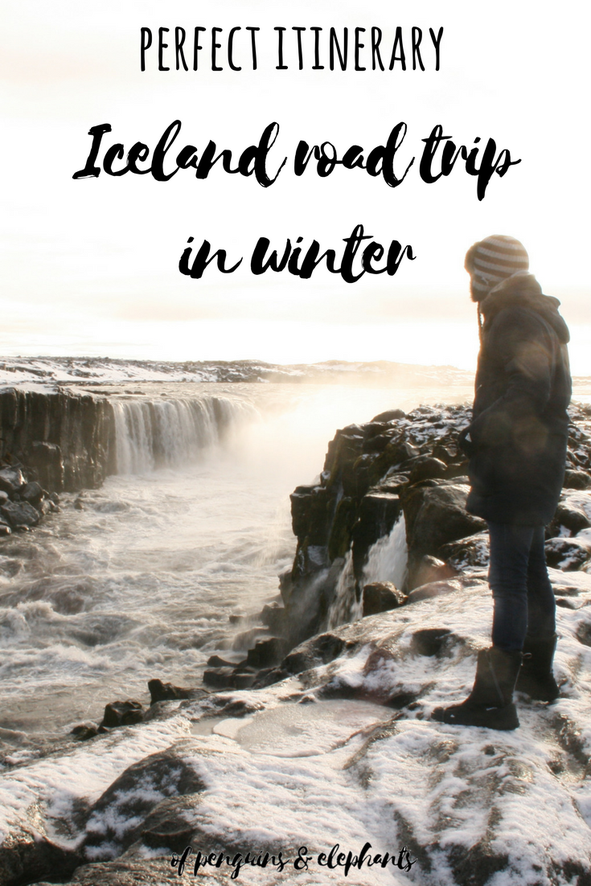 Day 3: The South Coast to Vik
For the first day in South Iceland, I suggest driven up to Vik. We stayed a few kilometers west of Vik and our day was filled with adventures and sightseeing. 
Our first stop was Urridafoss, a broad and very voluminous waterfall.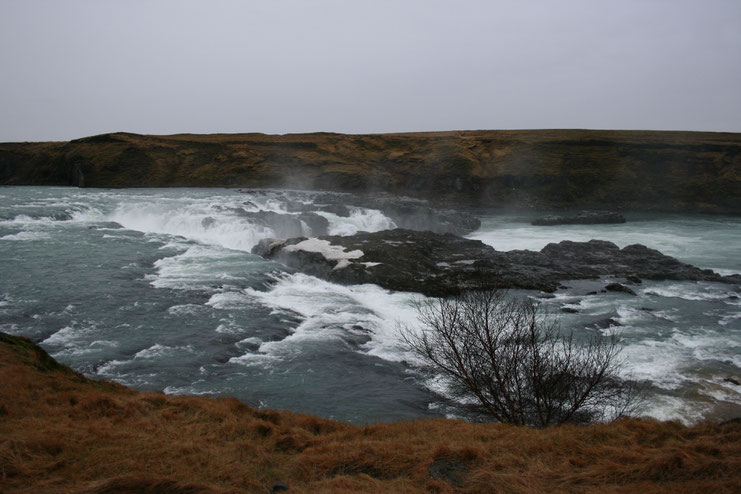 The second waterfall is going to be Seljalandfoss, a very spectacular waterfall. You can even walk behind, if it is not icy. We spend a lot of time here, exploring this one. Just a short walk, there is antother waterfall hidden behind big rocks. Don't forget to wear rain boots, ski pants and a waterproof jacket as you will get very wet!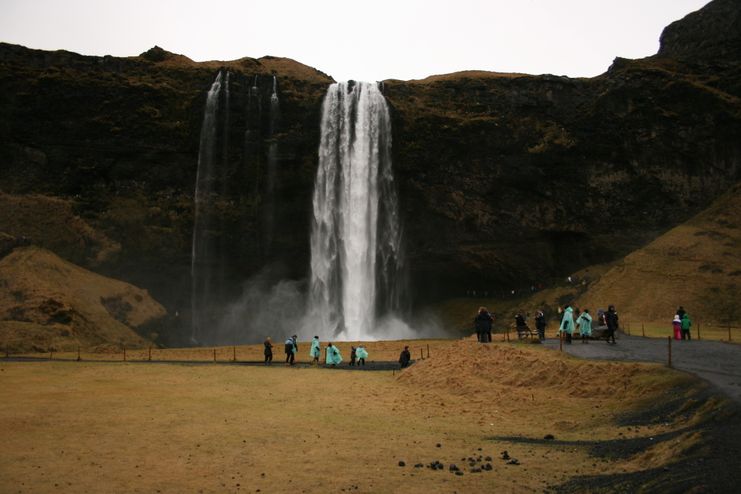 Our next stop on the trip south was the well known Seljavallalaug Zwembad. There is a car park from which you'll walk about 20 to 30 minutes, depending on the weather conditions. As you need to cross a river twice, I suggest wearing rain boots. I was wearing Moon Boots (which kept bei feet totally warm) and my feet were soaking wet afterwards.
As there was a tour bus coming at the exact same time, I didn't like the Seljavallalaug Zwembad that much. It was very crowded and wasn't secret anymore at all. Also, the water wasn't very hot. It was kind of warm, but not nicely warm.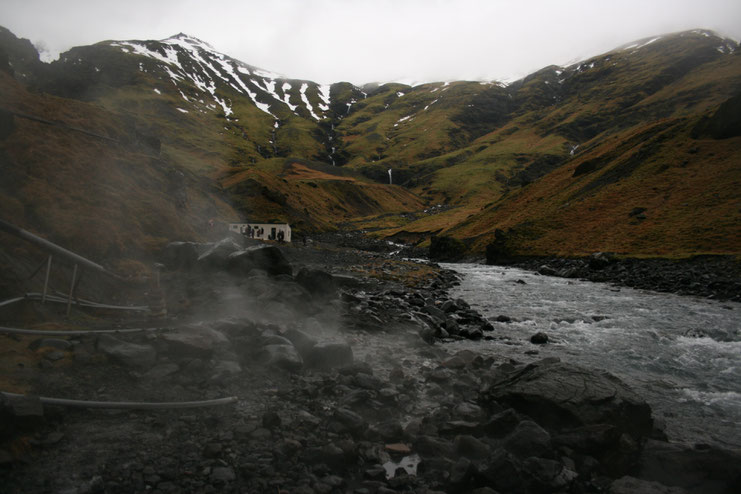 Before heading for a late lunch, there is one more waterfall to visit: Skogafoss, a very tall waterfall. We walked up to the viewing platform and were completely exhausted.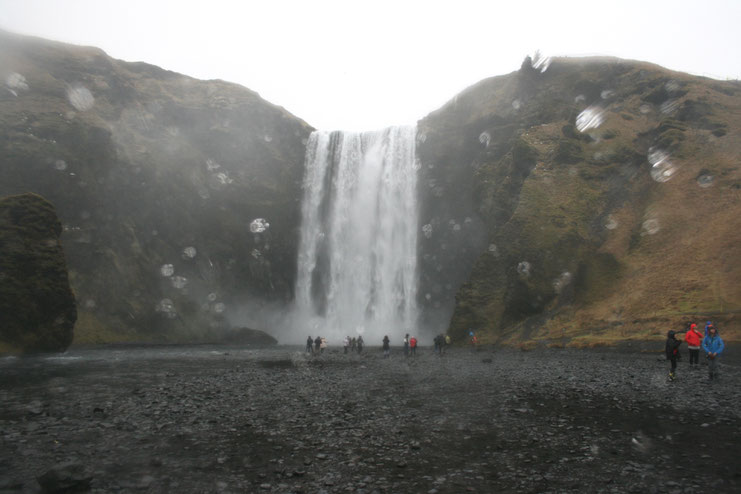 Just a few hundreds meter away, there are two lunch options. You can either go to Mia's Country Grill, where you can get some fish & chips. I heard these are world famous, but I'm not a fish & chips girl. The other option is the restaurant of the Hotel Skogar, where I ate the best langoustine soup ever. We did the Country Grill for lunch and drove back to the hotel for dinner.
The last stop for today will be the Sólheimjökulll. I was pretty impressed by this glacier, as I didn't have any expectations.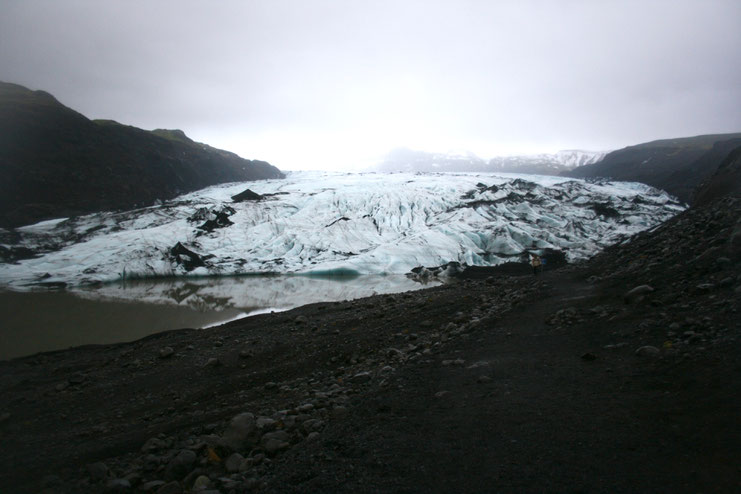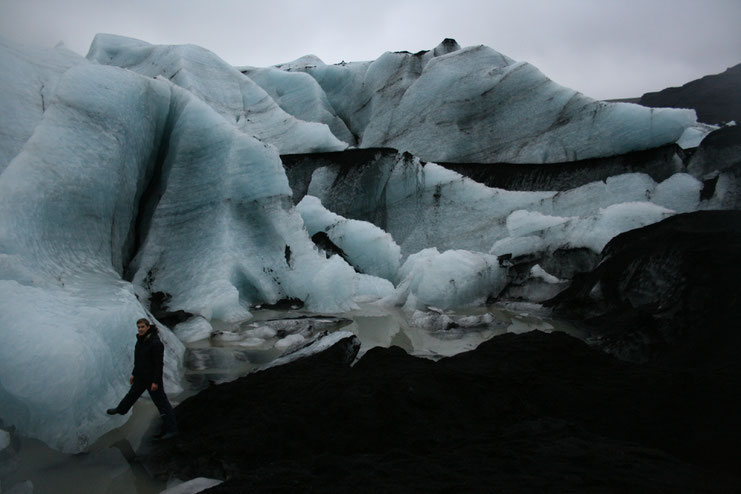 For an good night rest, we stayed at the Sólheimahjáleiga guesthouse, where we had a small rooms with a private bathroom and breakfast is included. 
Day 4: South Coast from Vik to Vatnajökull
The first thing today, will be a walk over to the abandoned plane wreck. Unfortunately, we haven't had enough time to visit, but in this itinerary I'll a a day, so you'll have enough time to visit it.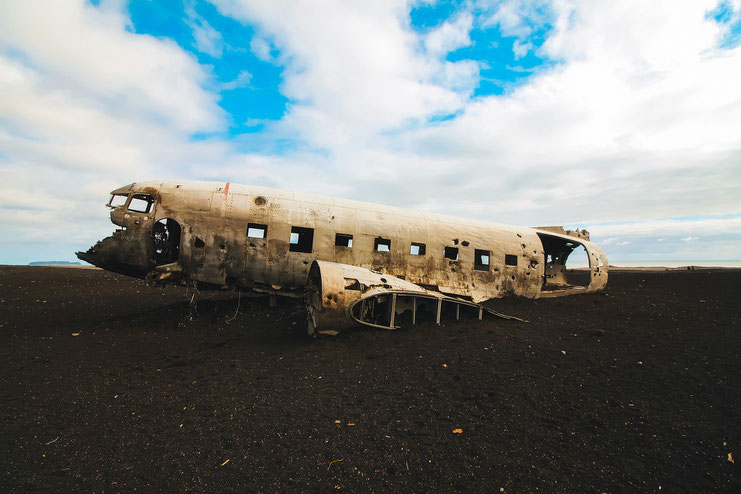 After this long walk, you can drive over to Vik and visit four different places. First, head over to Dyrhólaey, where you have a fantastic view. Then visit the back beach with the stone columns, befone visiting the small village of Vik with its beach. At last, drive up to the church and a little bit further you'll find the pretty cemetery. From here you have a beautiful view above the city.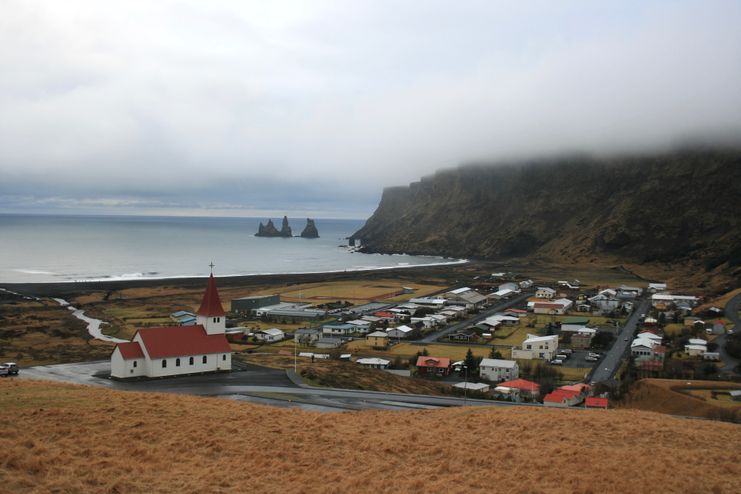 One of my favorite spots of the whole road trip was Fjadrárgljúfur, a spectacular river gorge. We only walked up to the viewing points, but you can also hike there, depending on the weather.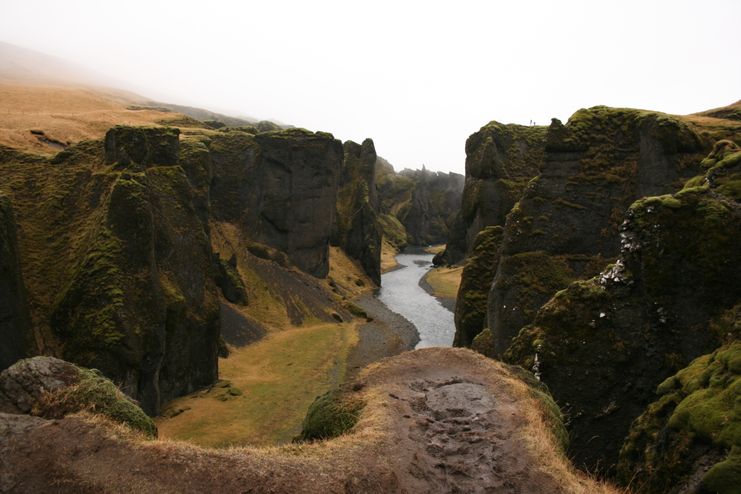 On your way further east, you'll find another pretty waterfall on your way: Foss a Sidu.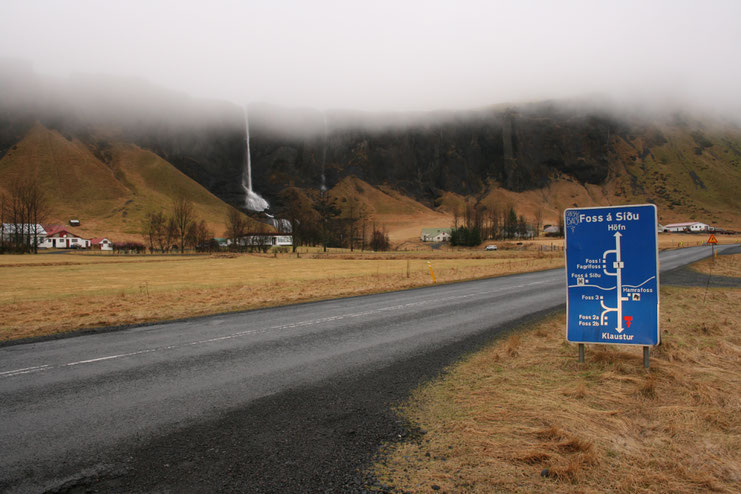 There will be another waterfall on your way, where you need to hike to: Svartifoss. As it was raining, when we visited, we didn't go. But I wish I had seen this beauty in real life.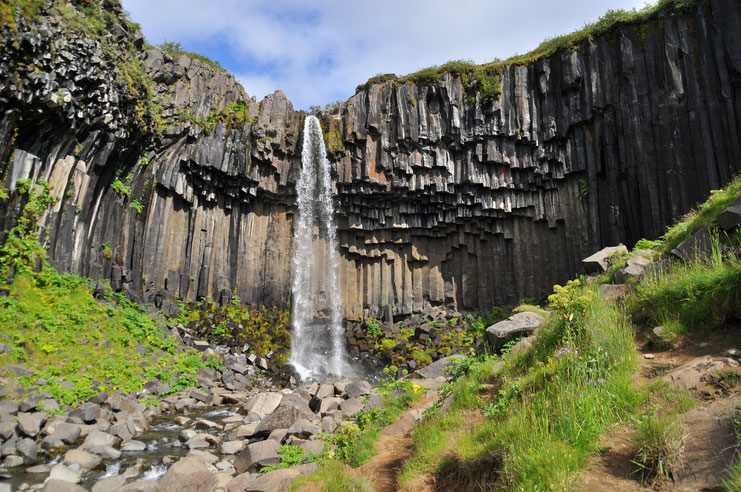 For the afternoon, you can do a Vatnjajökulll glacier hike from Skaftafell national parc. Unfortunately, we hadn't planned to do so, but I saw pictures and would have loved to do. So, I encourage you to please go and hike a glacier :D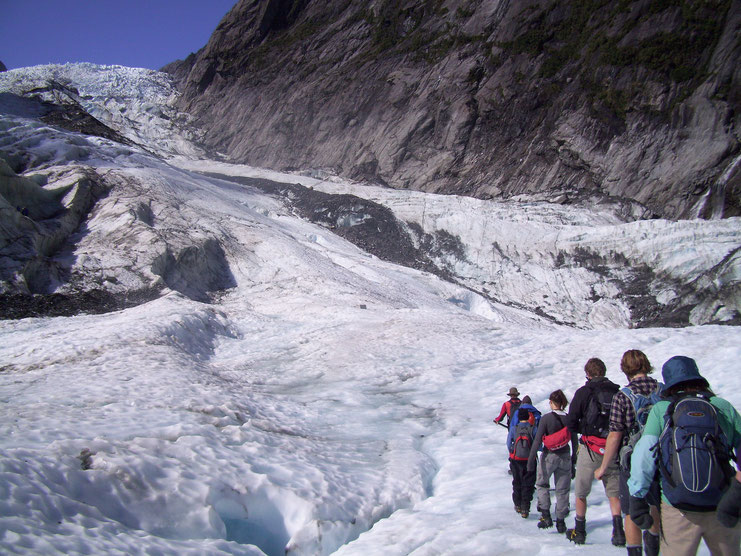 Stay in the area for the night and get a good rest.
Day 5: South Iceland to Höfn
Today is going to be another glacier day. But don't get up too early, today is going to be relaxed day. Your first stop is the Fjallsárlon glacier lake.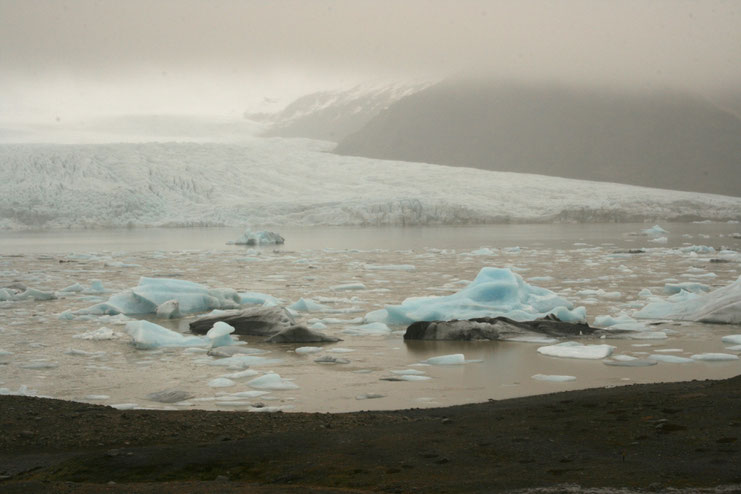 Only a short drive from here, you'll get to the Jökulsárlón glacier lake and the Diamond beach. Both beautiful, especially the Diamond beach. You'll find this beach on both sides of the bridge, but most people visit the right side. So, if you want to be with the ice crystals by yourself, you should visit the left side. You can also walk a little further down the beach.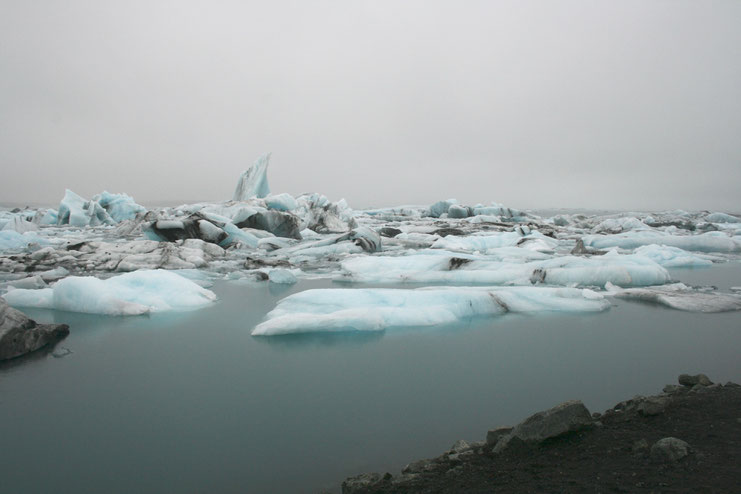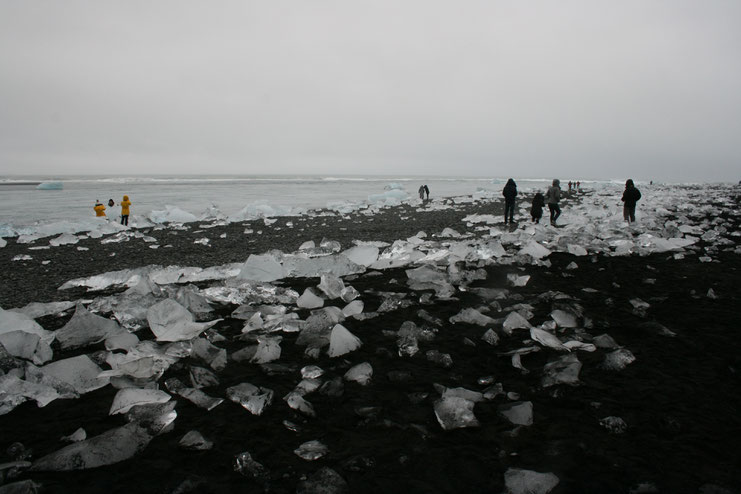 To enjoy the rest of the day, head over to Hoffell, where you can find the Hoffell Hot Tubs. You'll find five Pods in the ground. Please the the entrance fees of 500 ISK (about 4€), get changed in the small changing house, take a shower and enjoy the relaxing hot water. The pods are differently made, in some you can sit quite easily. Also, the temperatures differ between those five pods.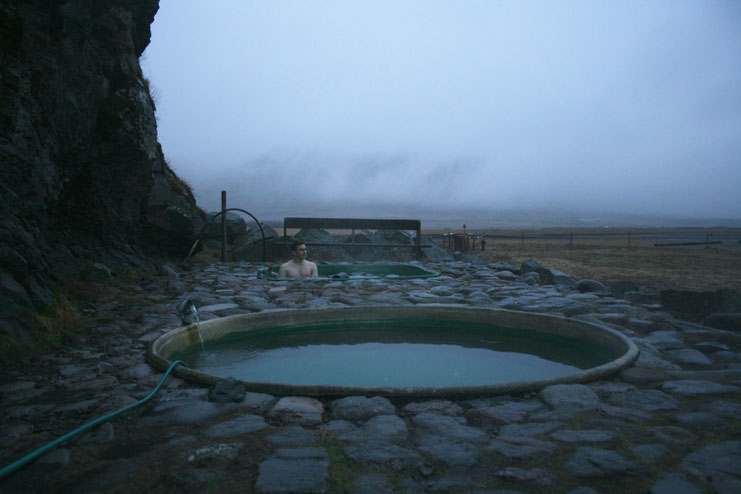 Head over to the near town of Höfn. Get lost in the pretty streets and have dinner at the Pakkhús restaurant overlooking the harbor. Spend the night in Höfn, before head up north the next day.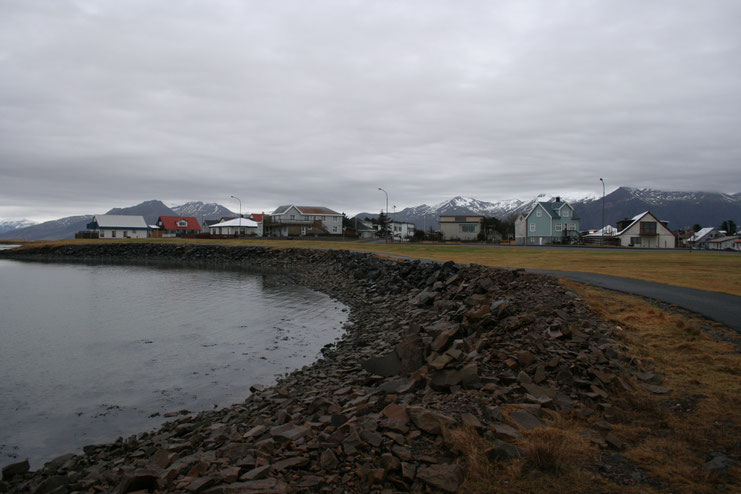 Head over to Part Three about completing the road trip of Road Nr. 1.
You might also like...
What about you?
Have you visited the south coast of Iceland? Let me know, if you liked it!