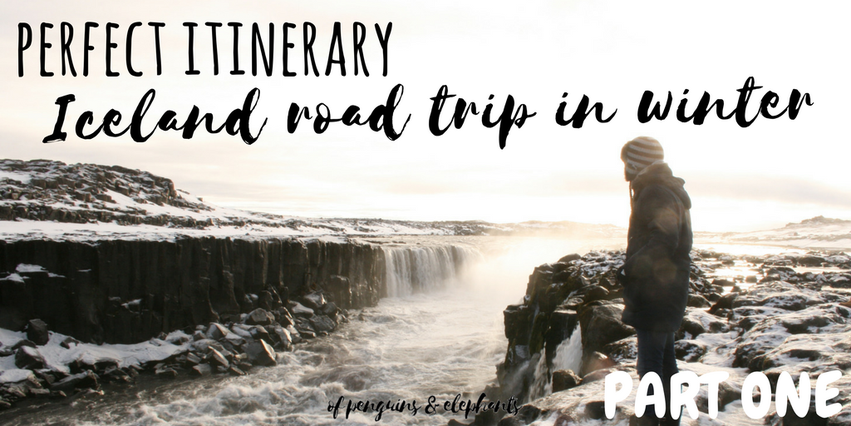 Iceland has been on my travel wish list for a long time. I wanted to experience the countless waterfalls, the stunning nature, the spectacular volcanic activity, the Icelandic kindness and the northern lights myself. I was thrilled when Chris and I finally decided to book our flights for February in November. Since then I have spend my time planning our road trip as detailed as possible. Our time in Iceland was awesome and therefor I'd like to share our itinerary for you.
Here is a little overview first, about how much time you should plan to visit Iceland:
Plan one day for arrival and the Blue Lagoon and another day to complete the Golden Circle. If you head over to the south of Iceland afterwards, plan for about 3 days and maybe an additional day for a tour. To complete Route 1 plan about 4 or 5 days. I would add another day for a tour and one for safety, if a road is closed due to road conditions. In the end, I would suggest to stay about 2 days in Reykjavik. 
This is Part One if the itinerary, which covers the arrival day with a visit at the Blue Lagoon and the second day to do the Golden Circle. 
You can also jump over to Part Two about the South Coast of Iceland.
Part Three is about Completing the Road trip in the North.
And here you can get to Part Four about Reykjavik.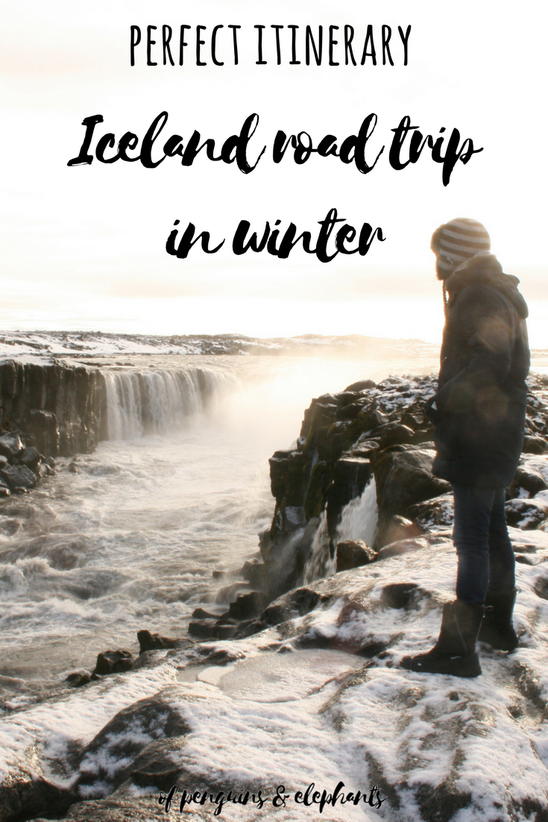 Day 1: Arrival & Blue Lagoon
We arrived in Keflavik in mid day and were prepared for cold winter temperatures, but it was actually pretty warm for february. Our first action in Iceland was picking up our rental car. We booked a 4x4 Dacia Duster with ProCar and were upgraded to a Renault Kadjar. We were very happy with them and highly recommend them. 
I also wrote about driving in Iceland in winter and things to keep in mind when booking a rental car, if you are interested.
We spend our first afternoon in Iceland at the Blue Lagoon and it was awesome. Some people say not to visit the Blue Lagoon, but we think it is totally worth it. Read more about the Blue Lagoon, other geothermal spas and Hot Pods here.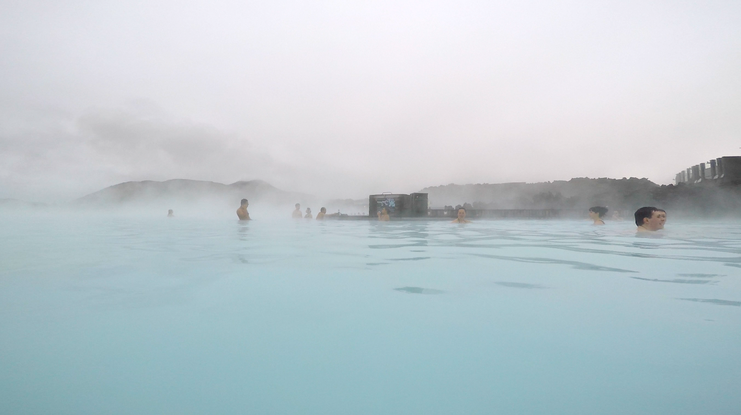 As a starting point for the Golden Circle, we recommend the Route 1 Guesthouse in Hafnafjödur. We booked a pretty room with private bathroom and shared kitchen. After grocery shopping we made some pasta. Be aware, that supermarkets have individual opening times everywhere, mostly they open around 10 or 11 and close at 7 or 8. 
Day 2: Golden Circle
We did the Golden Circle at the end. But I would recommend doing it first, as it is crowded as hell. We did not like the crowded Golden Circle, as we were used to solitude and having the waterfalls for ourselves. Therefor I think, we would have enjoyed it much more, if we would have done it in the beginning. 
Today you should plan to see the Thingvellir national park with its waterfall Öxarafoss. Unfortunately, we planned to visit this when doing our Silfra snorkeling tour, which got cancelled due to storm and snow. Therefor we didn't get the opportunity to see this.
Your next stop should be the Laugarvatn Fontana, a small geothermal spa. But you should not visit to soak in the hot water (we have that planned for later today), but to experience their Rye Bread experience. Rye Bread is an icelandic speciality and it is baked in the hot ground for 24 hours. I just loved the icelandic rye bread and ate it as often as I could. Here you can see how it is made.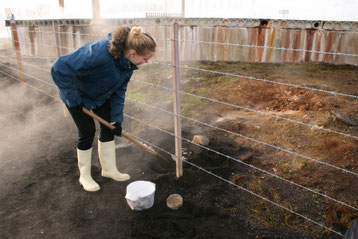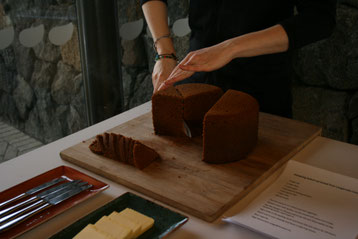 After enjoying this delicious treat, you should head over to the famous geyser. There is a huge parking lot and you can walk over to the geothermal area. Both, the geysir and the Strokkur geysir are at the same area.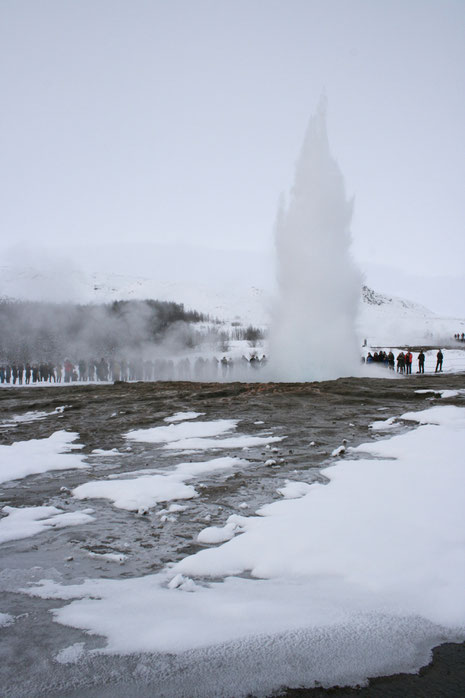 Not far from there, you can find the Gullfoss waterfall. It is very crowded but beautiful. Depending on the weather and snow conditions, you can walk to three different viewing platforms. 
If you love waterfalls, the is the smaller Faxi waterfall nearby, which looks very pretty in the winter landscape.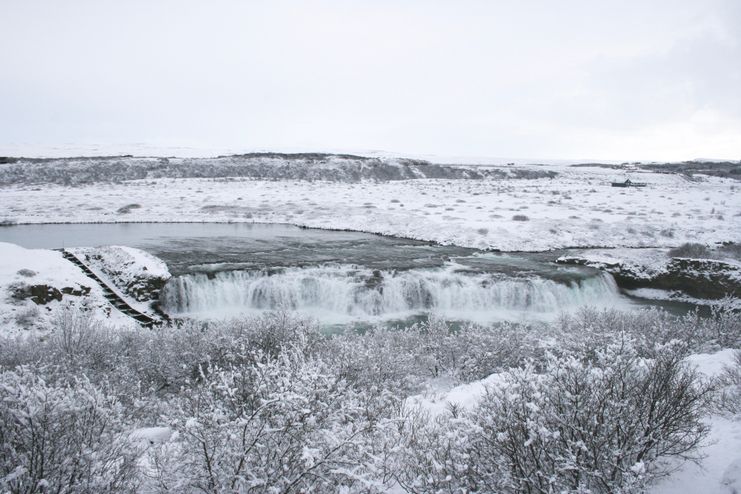 For lunch, I read about this special place: There is a tomato greenhouse in the golden circle area, called Fridheimar, that offers delicious all you can eat tomato soup.  Fridheimar is open every day from 12 to 16 and I recommend to make a reservation, as it can get quite full. We loved this place!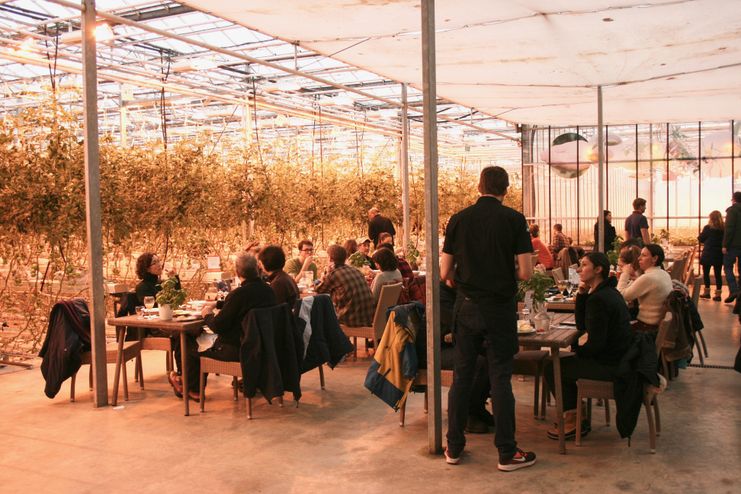 To enjoy the rest of the evening, we visited the Secret Lagoon in Fludir. A small and natural geothermal swimming pool. There is a small walkway around the lagoon, where you can see their little geysir. Read more about the icelandic geothermal swimming pools here.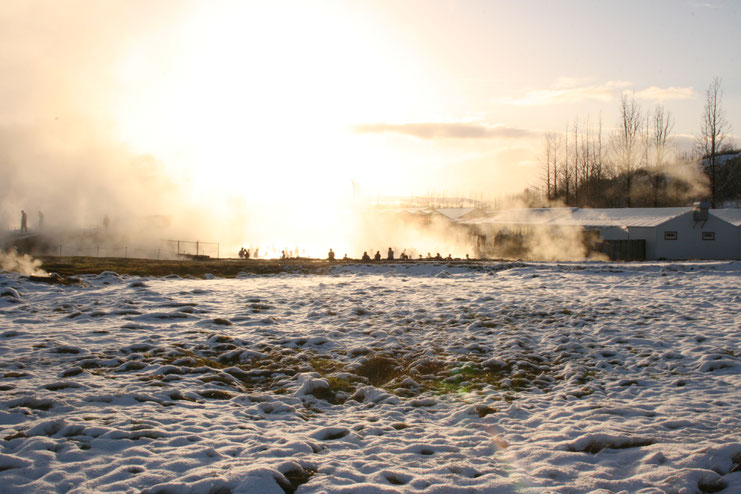 If you want to stay at the Secret Lagoon as long as you want, I recommend staying at the Gardur Stay Inn, which is right next to the Secret Lagoon. One advantage is, that you are allowed to visit the Secret Lagoon a second time for free, so you can start the next morning with a swim in the warm water :)
Find Part 2 of the Iceland road trip itinerary here.
You might also like...
What about you?
Have you visited Iceland's Golden Circle? Are there any other stops you want to share? Tell me about your experiences!