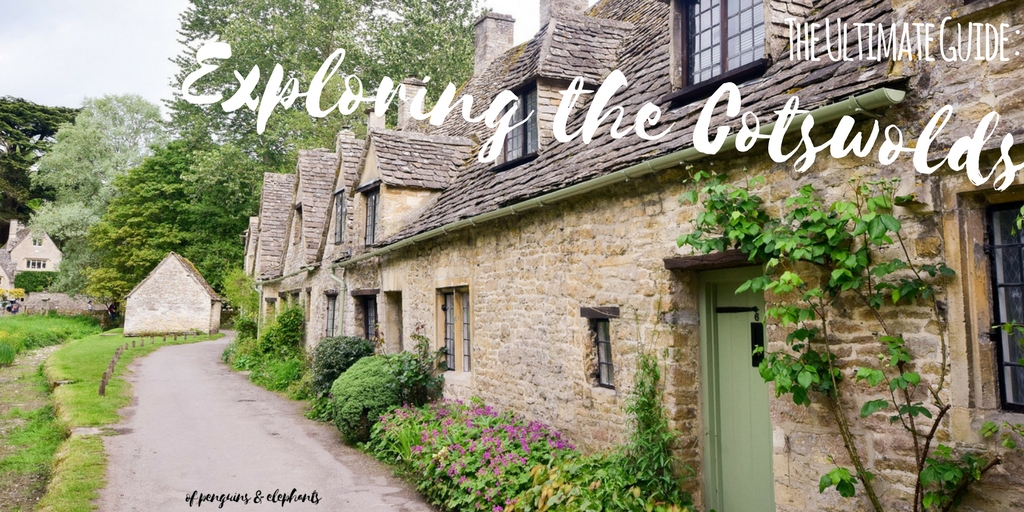 When I lived in London during my semester abroad at LCF, I learned about the Cotswolds being the cutes part of England. Never before I had heard about the area, which for Germans, has a very funny name. I was looking it up on Pinterest and since then, the Cotswolds were part of my bucket list. Picture-perfect villages nestled along small rivers, colorful flowers grow up the cobble stone houses and vintage mint colored cabriolets drive through the hilly countryside.
When I had a week off in the beginning of May, I decided to give it a try: First, I visited my friend Julia in London. You can read about my Sunday Sightseeing Stroll through London I did with Julia right here. I also visited my friend Alexandra in Winchester, which is about an hour train ride from London. As I hate to spend my money on expensive train rides, I took a national express bus instead of the train, which was only 7 pounds.
Alex and I rented a car to explore England. One day was dedicated to see the Cotswolds. As always, I had researched about the villages to visit and restaurants to have dinner at. We had a great day and I would like to share our itinerary with you!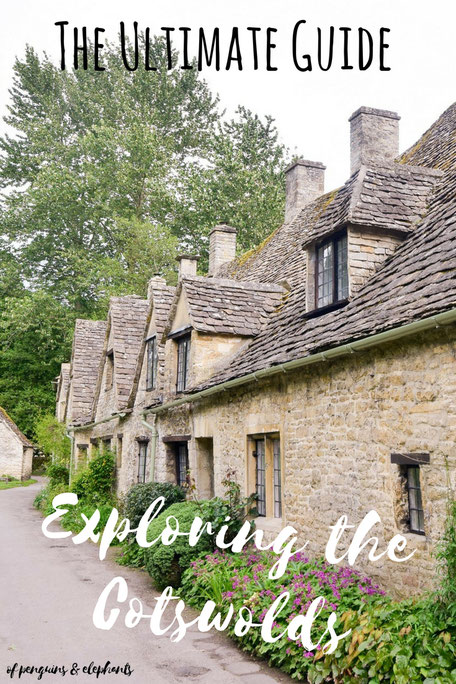 Castle Combe
The first village we visited in the Cotswolds was Castle Combs. Due to it proximity to the M4, Castle Combs also is the perfect starting point for your road trip. We parked our car close to the village and walked the rest. When we arrived in the center of Castle Combs, I was amazed by its beauty. The old pebble stone houses, wonderful colorful flowers and a cute tea room. Castle Combs should definitely be on your bucket list! Without any coffee break, you probably won't stay for long, but please do visit this stunning place. Walk along the main streets and cross the little bridge at the end of the village. 
Castle Combs was, by far, the most beautiful little village we visited in Cotswolds. There were other pretty places, too, but I loved it here.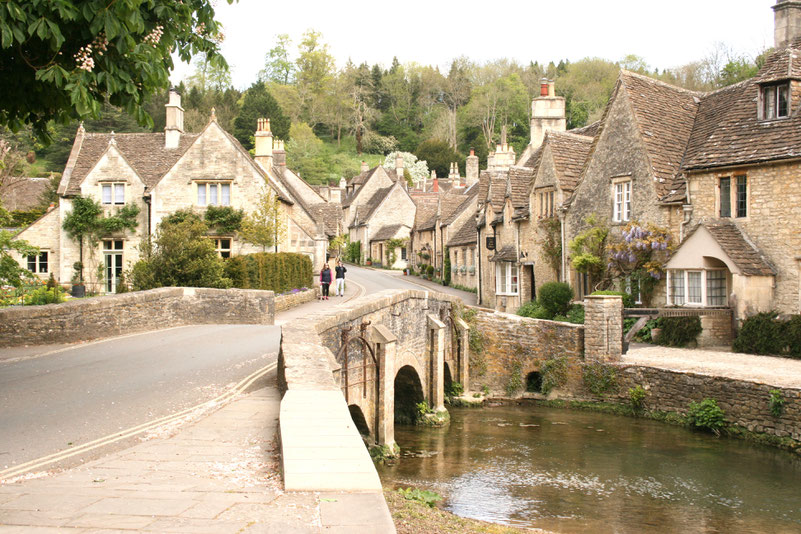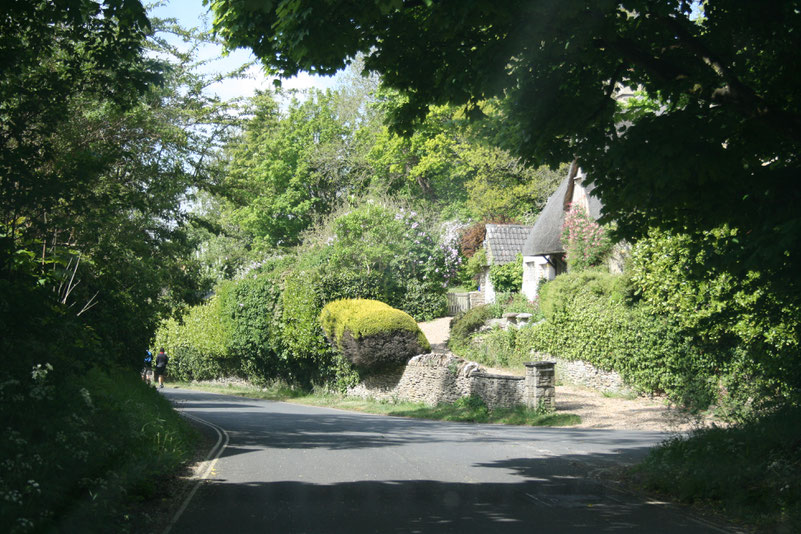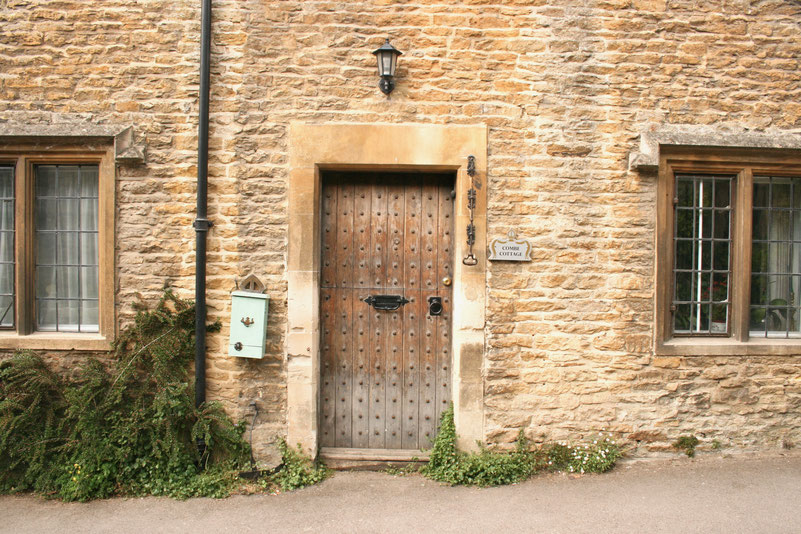 Dursley, Nailsworth & Painswick
When continuing your road trip, there are many other villages along the way north. You can either do it the classic way and head into the fields to find some random villages by chance, which is always fun. You can also drive north and hit Dursley, Nailsworth or Painswick. 
Stroud
In my research I have read many nice things about this city. With almost 13.000 inhabitants, Stroud is a bigger city with commercial shops. We drove through Stroud to find a parking spot, but didn't like the city at all. I though it looked ugly. So we decided to skip Stroud. 
Sudely Castle
Our next stop was an old castle. Sudely Castle was built in the 15th century and is open to the public, even though it is still a residence. The entrance fee is about 14 pound and if you buy your ticket online ahead of time you can save 10%.
It was very interesting to visit the castle, even though I was astonished about the neglected facade. There is also a church with  the property, where Catherine Parr, Queen of England and Ireland is buried, as she used to live in the castle. When Elizabeth Hurley married in 2007, it took also place in the castles chapel.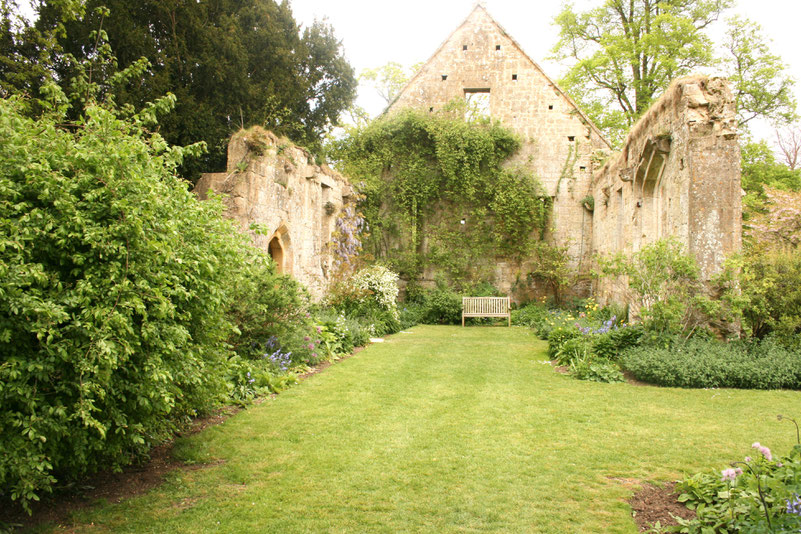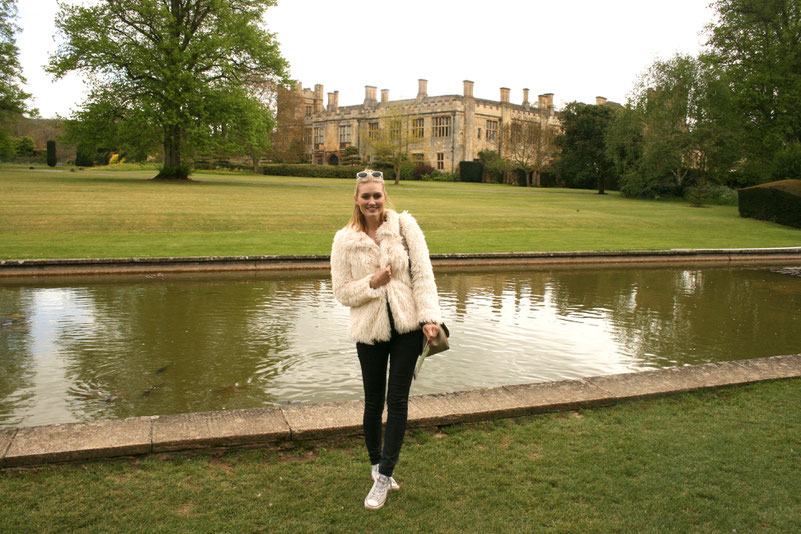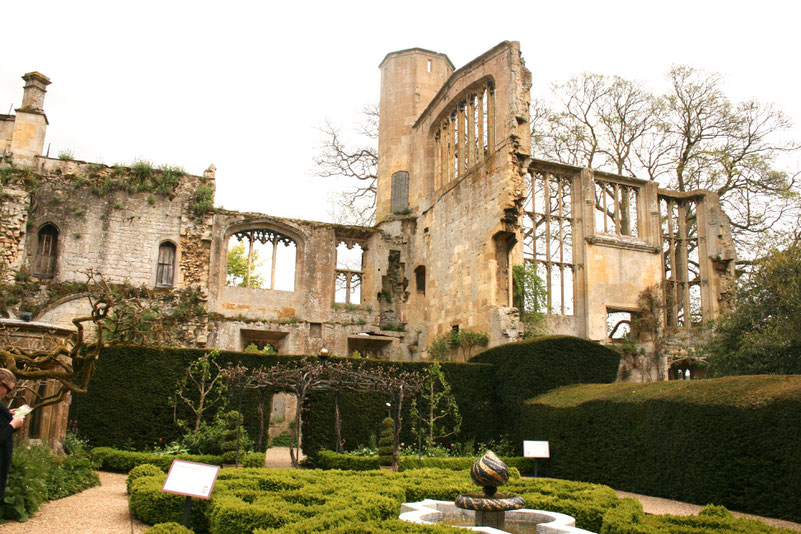 Snowshill
Snowshill is another beautiful little spot. Some parts of Bridget Jones were filmed here - so we were even more excited about it.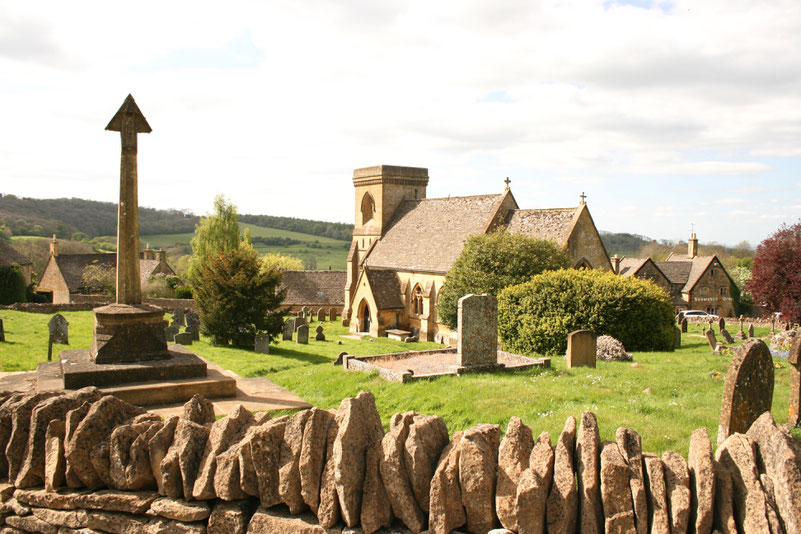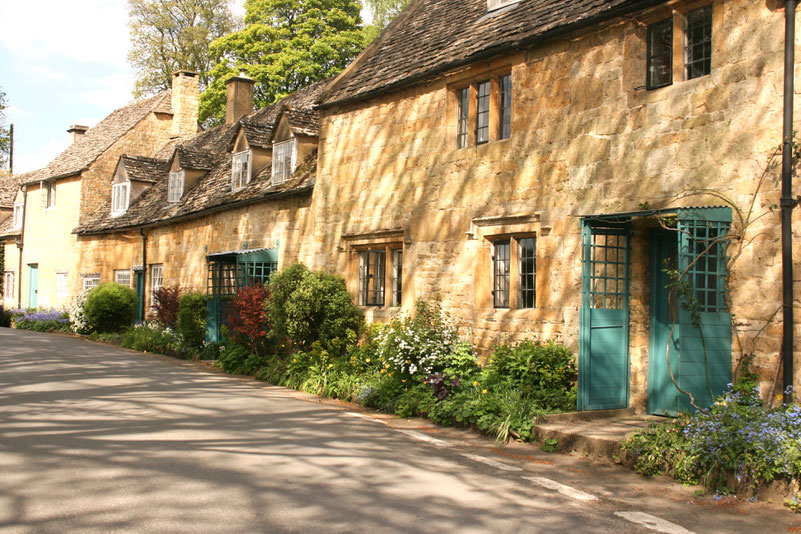 Broadway
Broadway is a little bigger than the other Cotswold villages, we have seen over the day. We did not stop here, but it looked very cute. Broadway still is a village, but with some cafés and shops. If you want to buy a souvenir, this is perfect for you. Hit Broadway in the mid day to get some lunch and enjoy the little river crossing the city.
You can also visit Broadway tower, a 20 meter high tower onto the second highest point of the whole Cotswold area.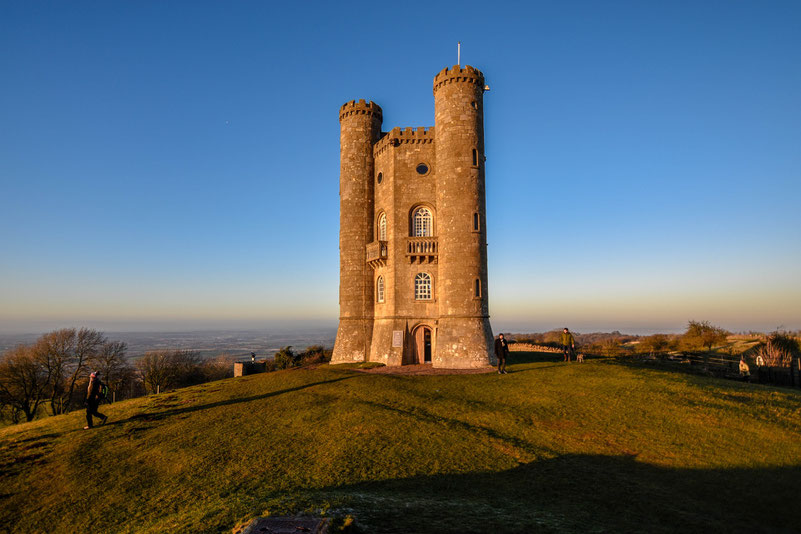 Daylesford Farm
Visiting the Daylesford Farm was wonderful. They have a shop in Notting Hill, which is why Alexandra knew about them, and their farm in the Cotswolds. We visited their organic farm shop, had pancakes and a cake in their café, and looked through their interior store, accessories shop and flower market. They also have a restaurant and a beautiful terrace. 
Their products and their interior was stunning and I do totally understand, why people come here for a cake - if I'd live some place near, I'd come every week.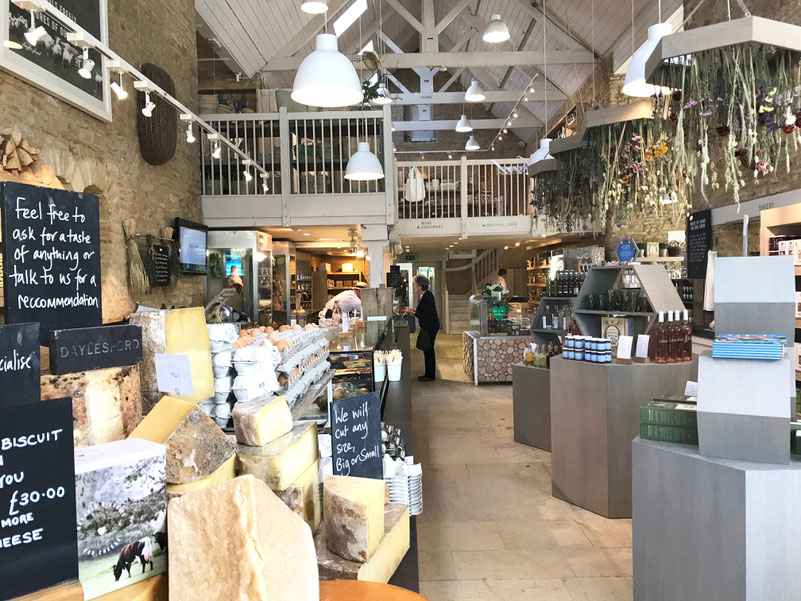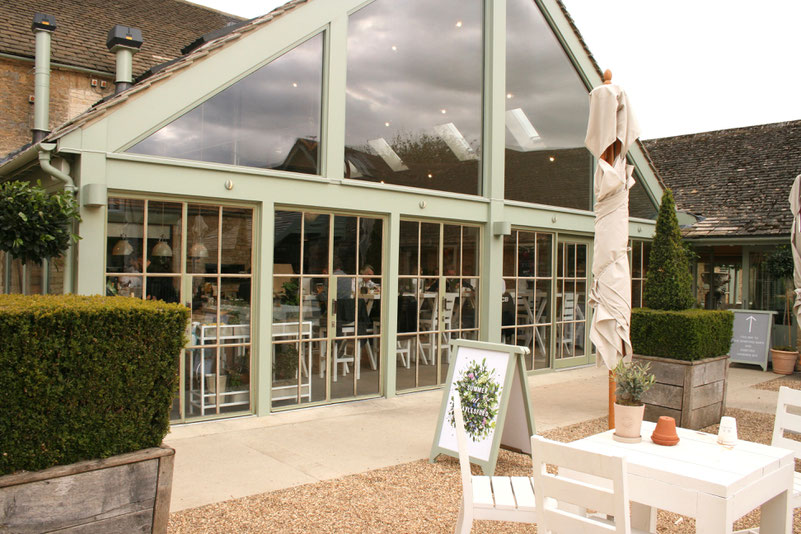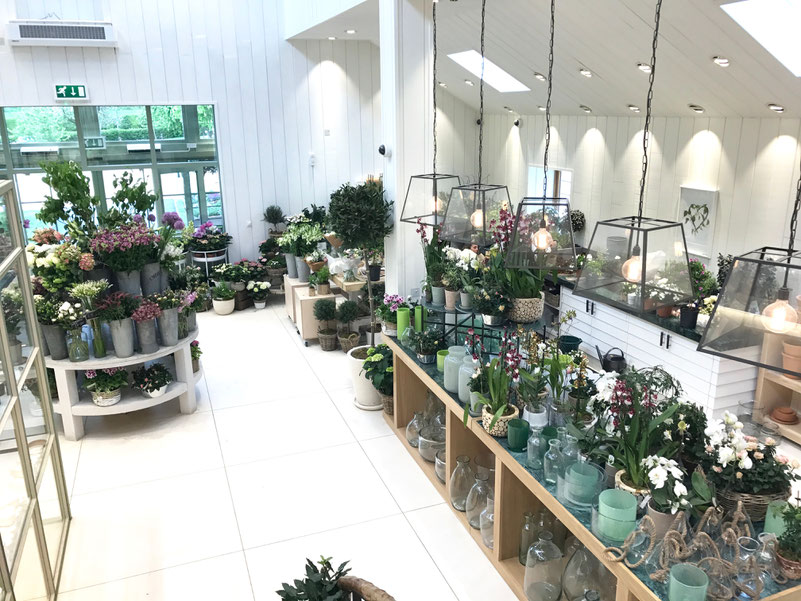 Bourton-on-the-water & Bibury
When heading back home, there are two other villages that are worth a visit. Bourton-on-the-water is one of the bigger Cotswolds villages. We only drove through the main street and found it very nice looking. 
Bibury was our last stop before heading back to Winchester and it was very pretty. When coming from the north, we first watched the pretty houses and parked our car at a small creek when driving out of the city.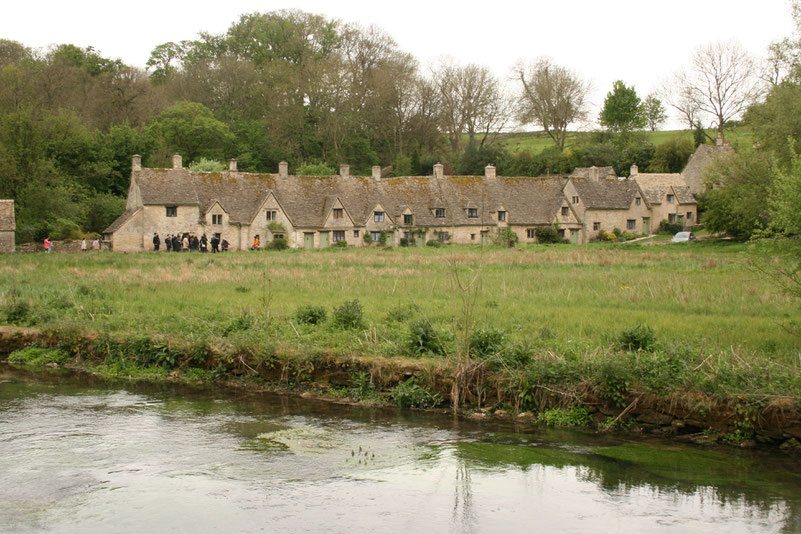 I hope you'll enjoy your Cotswold road trip as much as I did! If you would like to extend your Cotswolds stay, there are four houses and flats I would have loved to rent - but since we wanted to save on money, we made our way back home. But here is my Cotswold wishlist on Airbnb, so have a look...
You might also like...
What about you?
Have you traveled to the Cotswolds before? How did you like it? Did you find any other places beautiful or interesting enough to share them with us? Let me know, how you like this itinerary road trip.