Edinburgh was the last stop of our road trip through Scotland. After seeing Glasgow and the Highlands, we are excited to finally visit the Scottish capital at the end of our trip. Although Edinburgh is both the capital city of Scotland and the seat of the Scottish Parliament, the city has less than 500,000 inhabitants and is smaller than Glasgow.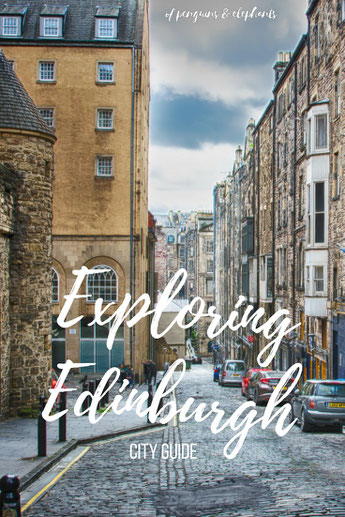 arrival and dinner in edinburgh
We arrived on an early Tuesday evening after a long and exhausting traffic jam. Although I know the London traffic jams, in Edinburgh it is almost similar: The inner city is packed and you have no chance to go anywhere. We were so happy to get to our accommodation at some point. After this experience, we will no longer use our car in the city. In the evening, we enjoyed a delicious Italian dinner at Amarone, which offers many gluten free options and dishes.
AMARONE: 12-13 ST ANDREW SQUARE, EDINBURG
sightseeing in edinburgh
 As we are staying in Edinburgh for two more days, we planned to do some sightseeing and shopping on the first day. The famous Edinburgh Castle will be visited the following day. After breakfast in the morning, we headed towards the Royal Mile. This famous street is centrally located in the old town, important sights are sprinkled somewhat around it.
First we visited St. Giles' Cathedral, the main church of the Church of Scotland. From here, it is only a few meters to the National Museum of Scotland, where we entered as it started raining. But glad we did: The large hall is impressive and there are numerous interesting exhibitions on various topics, such as technology or fashion. The self-service bistro I can not recommend, but the view from the viewing platform on the roof is spectacular.
ST. GILE'S CATHEDRAL: HIGH STREET, EDINBURGH
NATIONAL MUSEUM OF SCOTLAND: CHAMBERS STREET, EDINBURGH
OPENING TIMES: DAILY 10AM - 5PM
PRICE: FREE ENTRANCE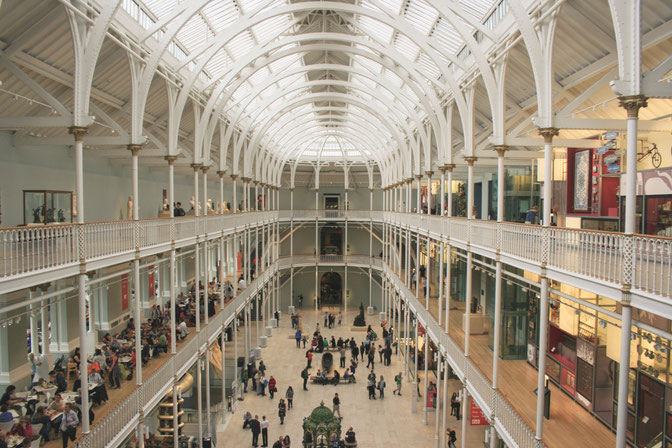 Just a few steps away we find the statue of the small dog Bobby. Even after his owner's death, Bobby did not leave his side and stayed at the cemetery with him, which is right opposite and since then has been the landmark of the city. Also the Greyfriars cemetery itself is worth a visit. We especially wanted to find the grave of Thomas Riddle, who probably served as inspiration for the well-known Harry Potter figure.
GREYFRIARS CEMETERY: CANDLEMAKER ROW, EDINBURGH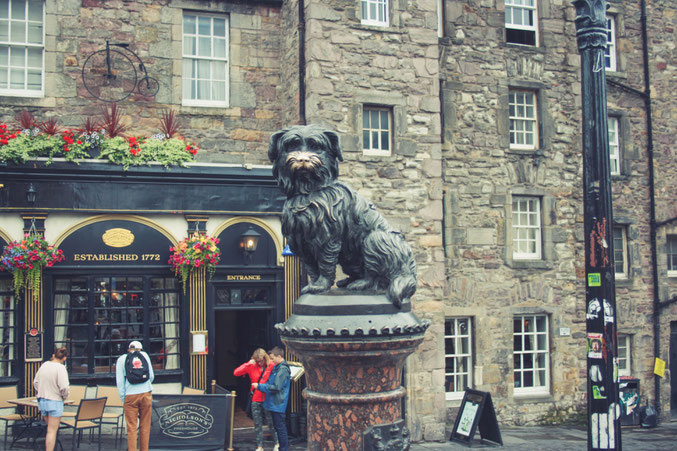 We walked a little further, there are loads of cliches souvenir shops on the Royal Mile, which we do not like. Therefore, we are heading downtown. Before going shopping, we visit the National Gallery of Scotland with some impressive works.
We spend the rest of the afternoon at Topshop and All Saints, my English favorite stores.
TOPSHOP: 30 PRINCES STREET, EDINBURGH
ALL SAINTS: 99B PRINCES STREET, EDINBURGH
The next day we started with a delicious breakfast at the Red Kite Café. I had porridge every morning and still enjoyed this delicious Scottish specialty. To see the city again from a different perspective, we walked up to the Calton Hill, from whose top you have a great 360 degrees view over the city, before heading to the Edinburgh Castle.
RED KITE CAFÈ: 7-8 CADZOW PLACE, EDINBURGH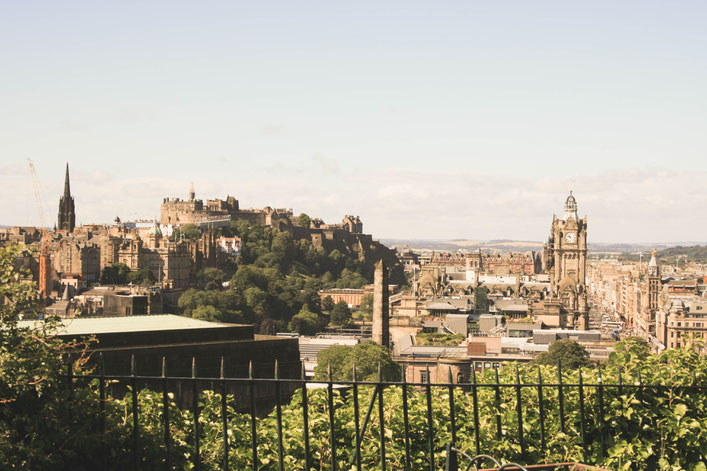 We went to the Edinburgh Castle and found out that it is well visited, which is why we needed to stand in line for quite a bit. We did not expect so many people and therefore haven't bought any tickets online, but if you visit the castle in the future, make sure to book in advance. We spend some hours exploring the castle. In addition to the living area, we were able to see the dungeon and the crown jewels, you can discover numerous other exhibitions and museums as well.
EDINBURGH CASTLE: CASTLEHILL, EDINBURGH
OPENING HOURS: DAILY 9.30AM - 6PM
PRICES: 17 POUND / ADULT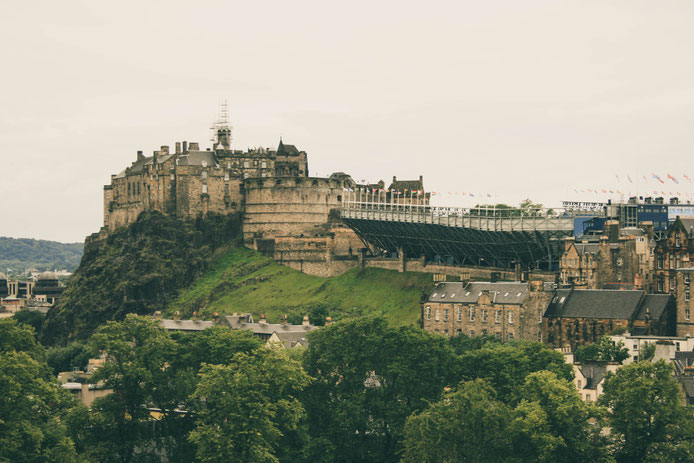 In the afternoon we visited the Scottish Parliament. Here is a great photography exhibition to be visited. If you have time, you should definitely climb the nearby Arthur's Seat and visit the Palace of Holyroodhouse. While we are in Edinburgh, Prince William and his father were also here, which is why the palace was not accessible. 
SCOTTISH PARLIAMENT
OPENING TIMES: MONDAYS, FRIDAYS & SATURDAYS 10AM - 5PM / TUESDAYS, WEDNESDAYS & THURSDAYS 9AM - 6.30PM
PRICES: FREE ENTRANCE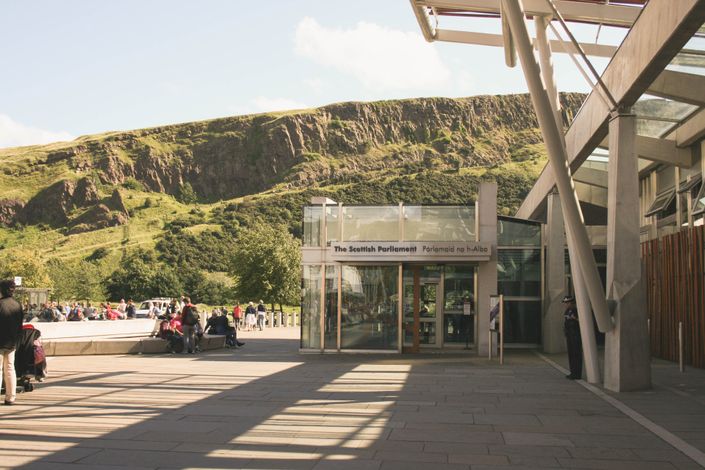 It was time for us to leave the city and head back to Germany the next morning. Edinburgh is a wonderful city and for me even has similarities to London. I will surely return someday!
You might also like...
What about you?
Have you been to Edinburgh before? Are you planning a trip to Edinburgh? I'd love to hear about your story! Let me know if there is anything else I should have included!