When we spontaneously decided to do a road trip to the Netherlands last weekend, we headed to The Hague for a day. After breakfast the next morning, we drove only about 20 km to get to Delft, a small village with about 100,000 inhabitants. The place is known not only as the home of the well known painter Johannes Vermeer, but also because of its famous Delft porcelain.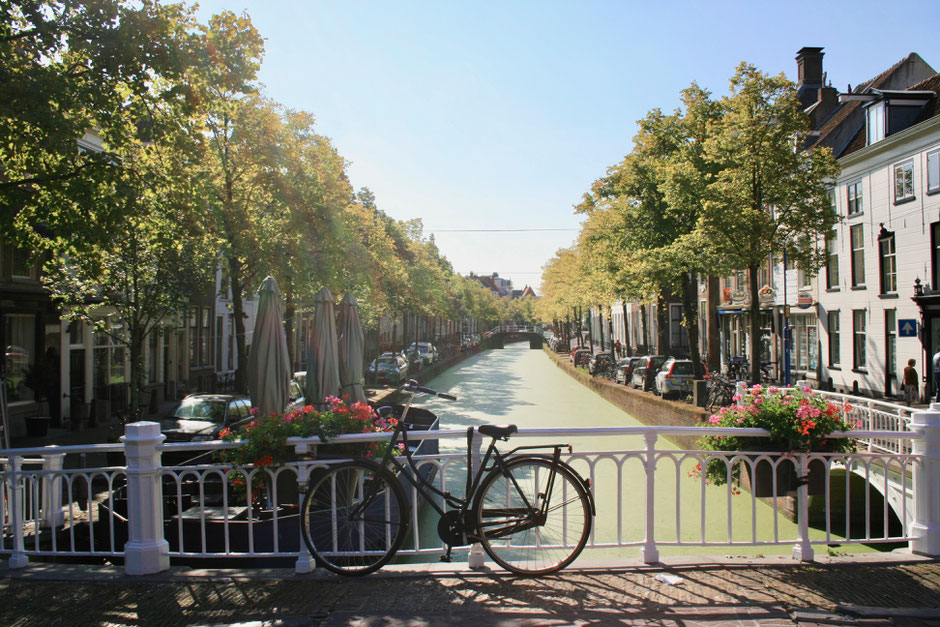 PHOENIX PARKING GARAGE: 0,50€ / 10 MIN
(yes, all garages are that expensive!)
Phoenixstraat 29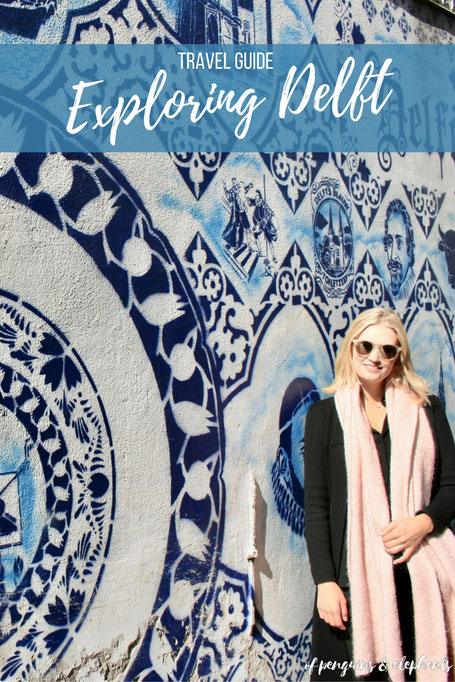 Sight Seeing beautiful Delft
We parked in a parking garage near the city center and walked towards the old town. Strolling along the canals, we enjoyed the pretty surroundings and took some photos. You can visit the Old and the New Church and visit the market square. There is also a beautiful town hall, several cafés and souvenir shops, where we spend some time looking around. Since the country is famous for its cheese, we did also find a huge Gouda shop, where you can taste the different varieties. We did especially like the Gouda with coconut in it.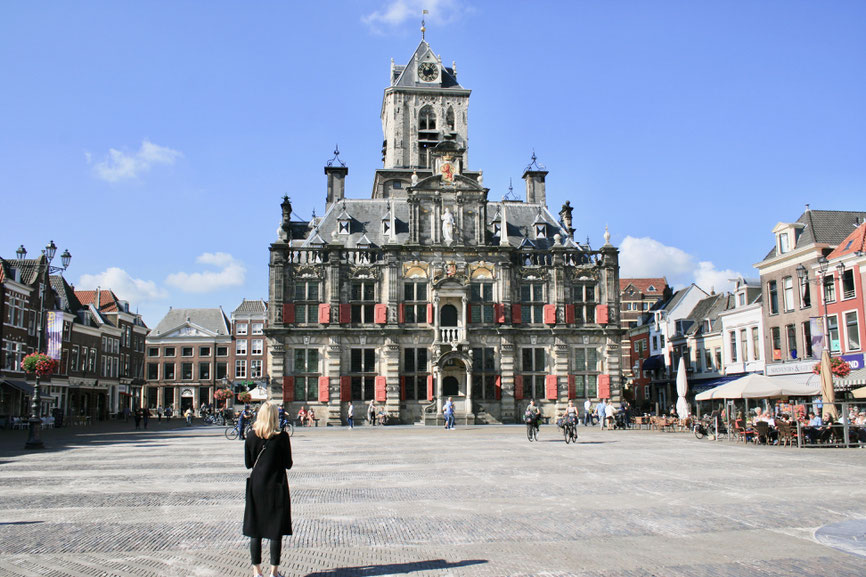 Vermeer Center
The birthplace town of Vermeer is also home to a Vermeer Center. We preferred to enjoy the sun and therefore did only visit the Gift Shop and not the museum. If you want to learn more about the painter, his life and the background of his paintings, this museum should not be missed.
VERMEER CENTER: VOLDERSGRACHT 21
PRICES: FULL PRICE 9€ / STUDENTS 7€
FREE 1 HOUR TOUR IN  ENGLISH EVERY SUNDAY 10.30 AM
Coffee Break at Café Bij Best
Since the weather was really good, despite the bad forecast, we sat down in the Café Bij Best. The sun terrace of the café is on a ship on the canal and so we were able to watch the duck babies and her mum while sipping a delicious coffee.
CAFÈ BIJ BEST: VROUWJUTTENLAND 22
OPEN TUESDAY - SUNDAY: 9.30 AM - 5.30 PM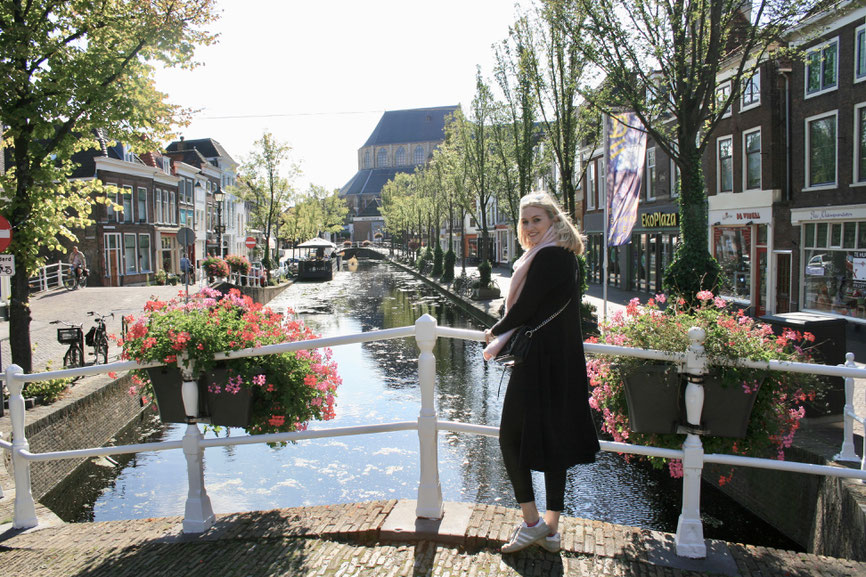 Museum de Porceleyne Fles
We also wanted to know a little more about their famous porcelain, so we visited the Museum de Porceleyne Fles. Here you can see some nice exhibits and learn more about the history of the porcelain. You can also see how the fragile porcelain is painted and visit the company's factory. In the end there is a relatively large shop with small and large souvenirs. Both Chris and I like the museum and especially the factory of the museum a lot - the high admission is worth it!
MUSEUM DE PORCELEYNE FLES: ROTTERDAMSEWEG 196
OPEN DAILY 9 AM - 5 PM
PRICES: FULL PRICE 13,50€ / STUDENTS 8,50€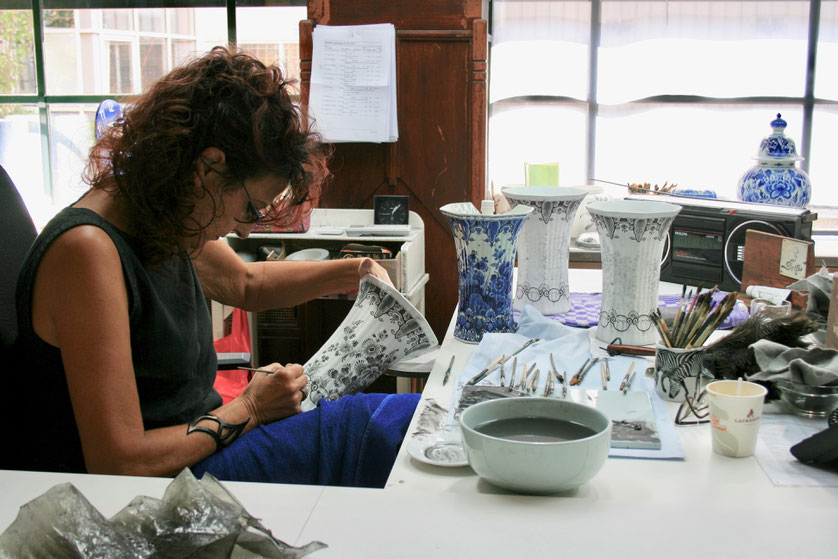 Provided with small souvenirs and new memories, we made our way back to Cologne.
You might also like...
What about you?
Have you ever been to Delft before? Did you like it? Are there any other museums, sights or shops not to miss? Let me know, I love to hear about your visit and your thoughts!