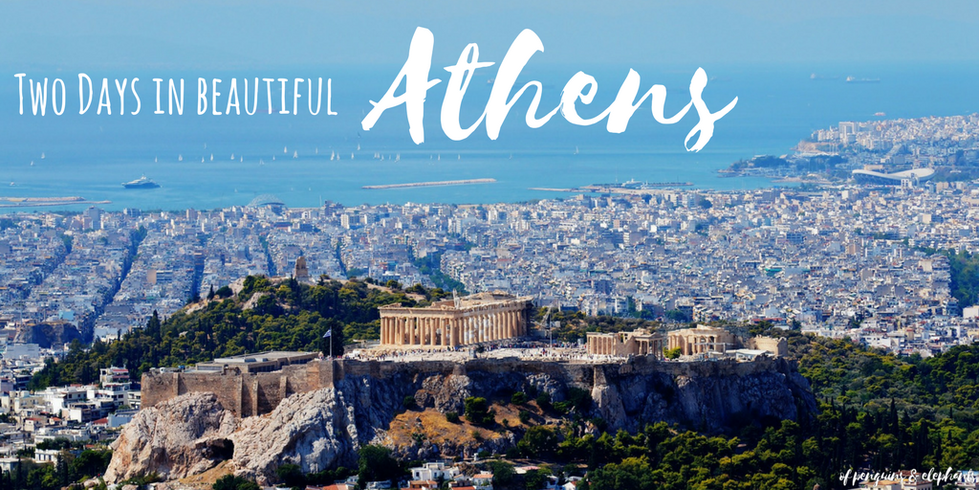 When Chris and I boarded our Aegan Airlines plane to Athens, I had very low expectations about the capital city of Greece. I heared about it being very dirty and ugly. We arrived in Athens in the evening and took a Uber to our Airbnb Appartement in Kolonaki, a posh living area with trendy boutiques and delicious restaurants. The apartment was super cool. We had a specious and modern apartment with a small kitchenette, a coffee machine and a clean bathroom. The balcony was perfect for a relaxing afternoon at home. If you are looking for a place to stay, we do totally recommend to stay in Kolonaki, as you can walk to all the main sights by foot. 
Probably because I had no expectations, I fell in love with the vibrant flair of the city quite quickly. Sure, it was dirty, streets and parcs were full of plastic bottles, many houses were ugly and spray painted with graffiti. But people were vivid, the food was delicious and the colorful streets were full of life and love. 
We only had two full days in Greece's capital and filled it with sightseeing, delicious restaurants and other fun things. Read about our stay in Athens. Here is our city guide on how to best spend your weekend (or any other two days) in the beautiful Greek city.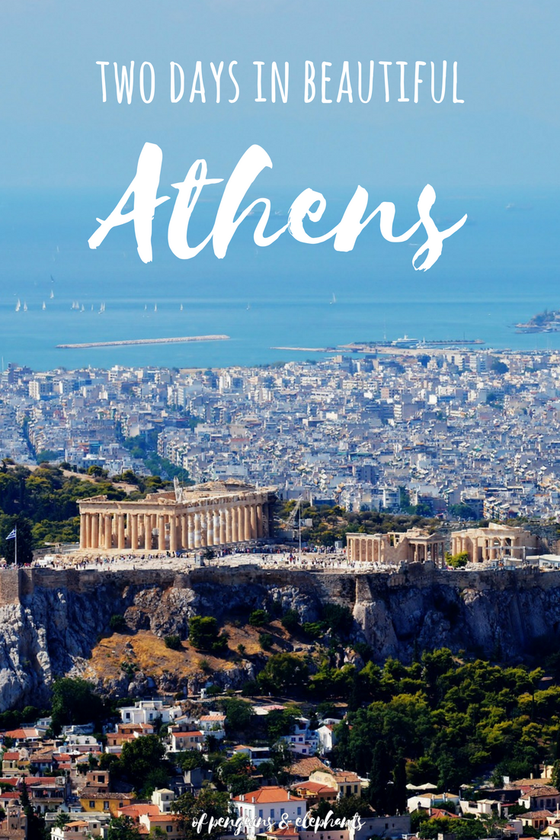 Hadrian's library
Our first stop was the Hadrian's library. The huge library was built in the beginning of the second century. Soon after, the stunning building was destroyed and today, you are only able to see some outer walls and columns as well as remains of three churches, that were built into the damaged library. As all the ancient sights were supposed to be crowded as hell, I made Chris wake up early, so that we could arrive at the Hadrian's library very early. Turns out we were the only early ones and we could have entered the sight later without any queuing....
The first day started sad: Inside the Hadrian's library we found three dead kittens lying next to each other. The only explanation we had for this: Those three baby cats were killed with gift, as most Greeks do not like the thousands of stray cats and yes, they definitely have a cat problem!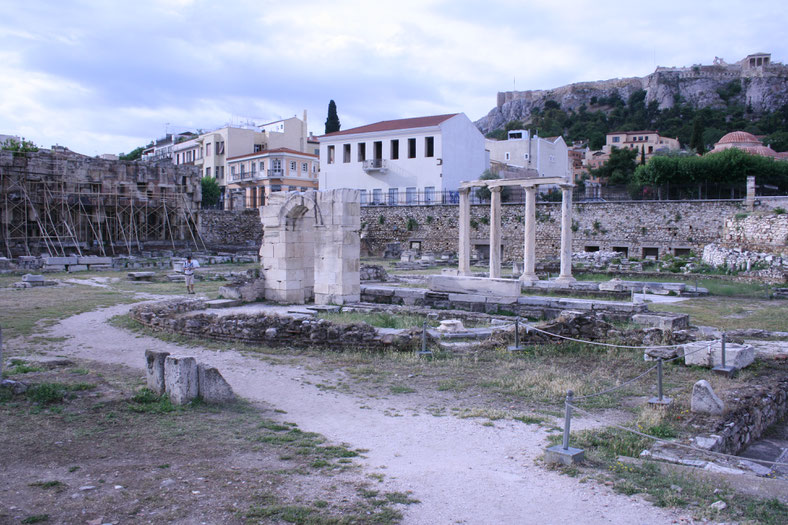 Agora and the Tempel of Hephaistos
After a good breakfast, we made our way to the Agora, which we could enter without crowds. The area is quite interesting, I especially fell in love with the turtle we spotted in the grass. I just had to feed her! Besides that, you can visit the Temple of Hephaistos, which was built 430 BC and still is in very good condition.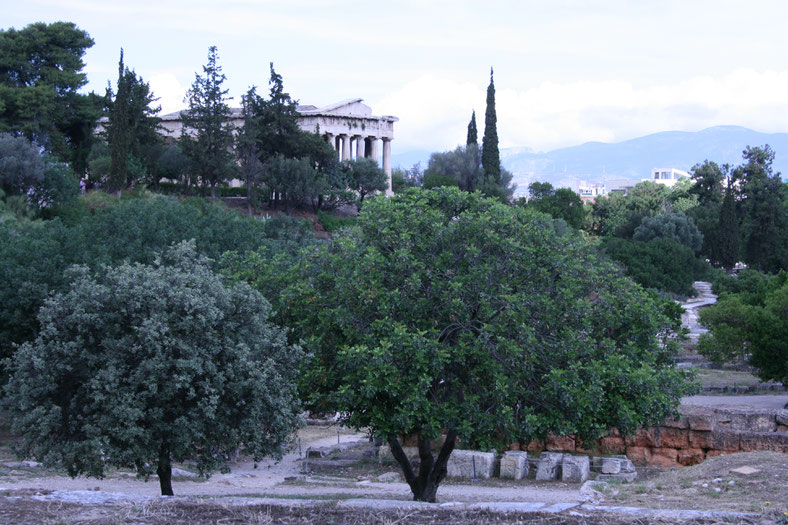 Monastiraki flea market
I love flea markets! So this one was a must! The Monastiraki flea market is right next to an area of small shops with cheap plastic things and souvenirs, which we didn't like. So keep looking for the real deal: In one of the side streets you'll find the flea market. We found chairs, jewelry, art and decorations. But as we only came with hand luggage, we couldn't buy anything. But strolling though the small streets looking at all the weirs stuff was awesome.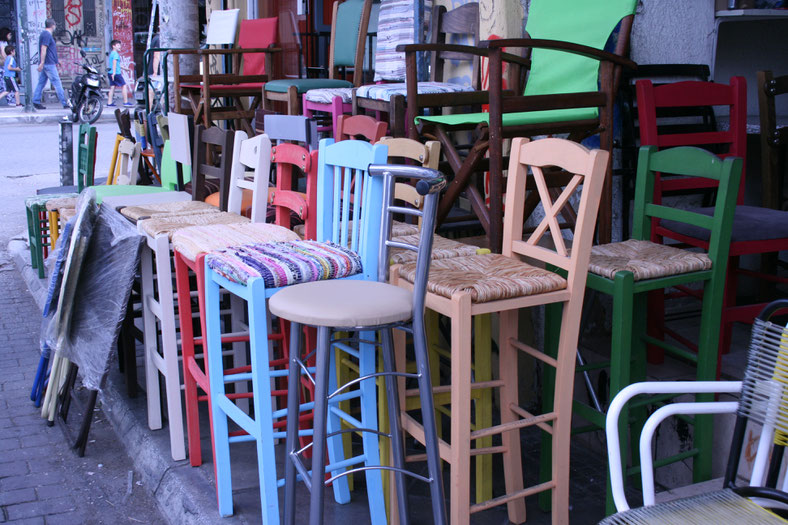 For a lunch or cafe break head over to the Couleur Locale - a hip restaurant at the top of the Monastiraki flea market. You'll need some time to find it, but keep asking and you will be rewarded with a stunning view above the Acropolis. We only had a coffee and some snacks while we were lucky and got a table right at the window.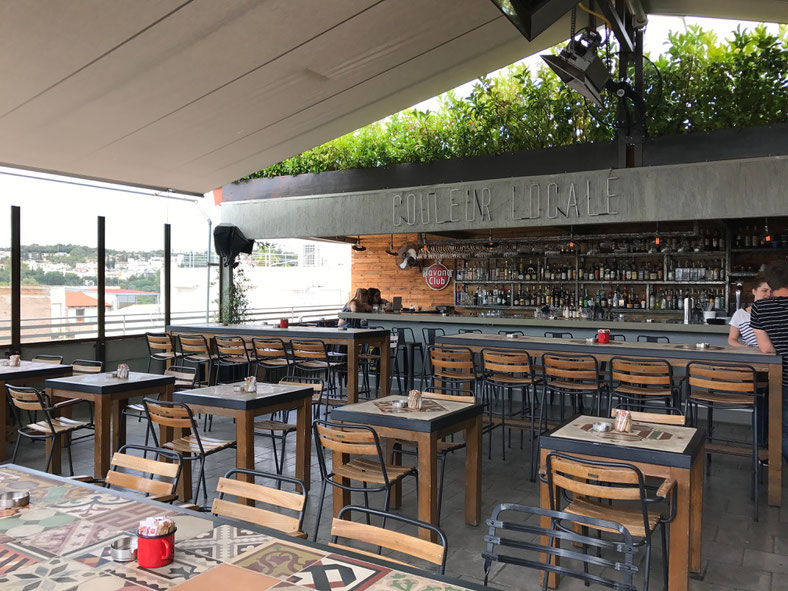 Strolling through Athens
Starting from the Couleur Locale, we headed north to the Athens Central Market and entered an amazing area. There were cafés and restaurants all over, streets were decorated and full of colors. Soon we came across little shops selling spices, meat and flowers. It reminded me about the Souks we visited in Dubai! Definitely go and look for those!
The Athens Central Market was disappointing, as there were too much blood and heads of dead animals. I do not recommend visiting, especially if you find meat and blood gross.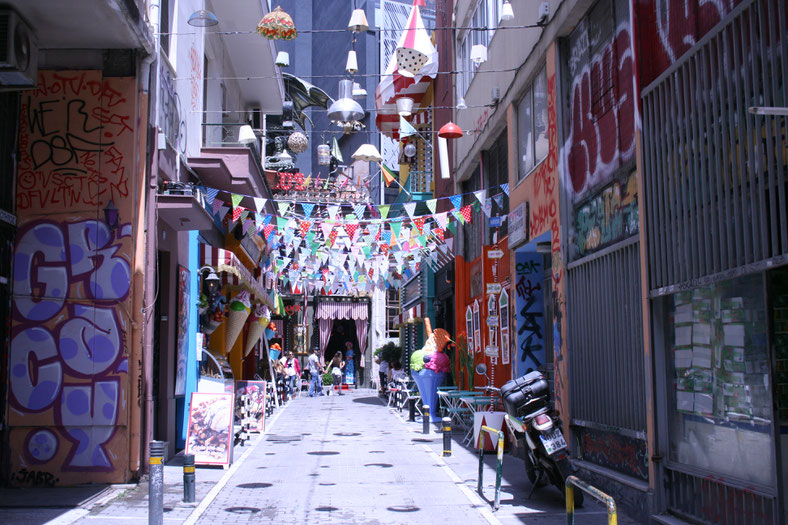 Syntagma Square and guards
On our way back home to Kolonaki, we visited the Syntagma Square, where the Greek Parliament was secured by two guards. Similar to the ones in London or Stockholm, there are guide that might or might not be allowed to move. We took a picture but didn't stay very long. But if you come across, do visit it. 
Every sunday at 11 am, there is a big parade - it did not fit into our plan, but I guess it is a lot more interesting than just watching the guards.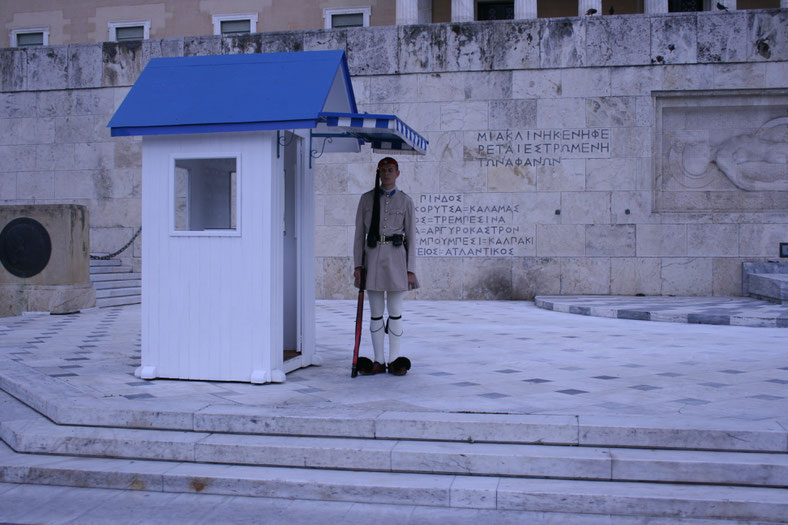 When walking home to our place in Kolonaki, we stumbled across this super cool concept store. They offer fashion, interior and accessories mostly from Greek designers. Make sure to visit their second floor with stunning furniture. There is also a small café in front for a quick coffee break. Chris and I loved this store and wished we could have taken some kitchen ware - but as always, we did only bring hand luggage. 
You can find them at 34 Solonos Street in 106 73 Athens.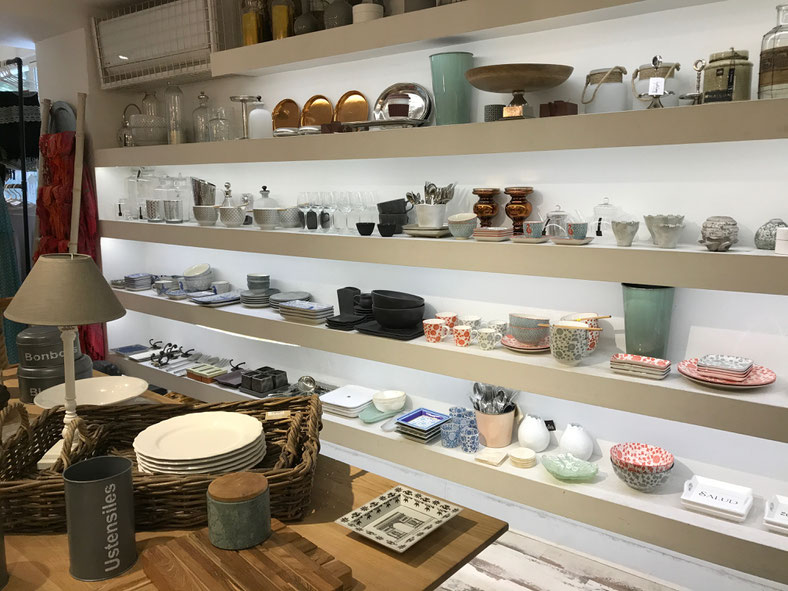 Spectacular view from Lycabettus Hill
I love enjoying cities from above. I climb every hill, bell tower and viewing platform. Therefore you might have guessed: I wanted to see Athens from above and Lycabettus Hill was the perfect place. You can overlook the city in every direction and there is a beautiful restaurant at the top. Unfortunaltey, we visited in early afternoon and head a Pita Gyros before, so we could not eat anymore. But it was so pretty, I just can imagine the stunning view at night.
There is a cable car that brings you to the top. But I would recommend walking, as it is not as steep as it looks like. The cable car is quite expensive, we had to wait for like 15 minutes and it goes though a tunnel, so there is no view...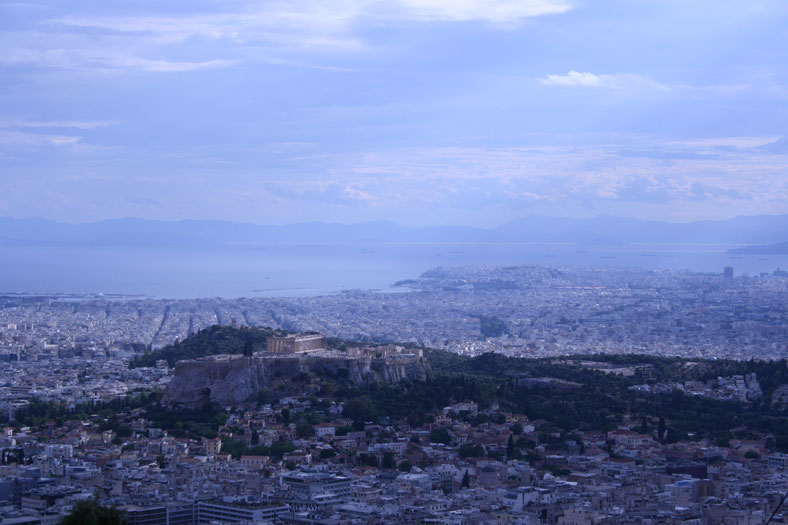 Walking up the Acropolis
When we visited Athens, the weather was bad! It was a cold and rainy summer weekend. But the good thing was, walking up the Acropolis was pretty easy. The walk itself is about 15 minutes and as there were no sun burning down, we had an relaxed walk up to the top. On the way, there are many things to explore: You will pass both the Theatre of Dionysus and the Odeon of Herodes Atticus while walking up.
I recommend visiting in the early morning when there is no crowds and only light sun. Definitely bring water with you.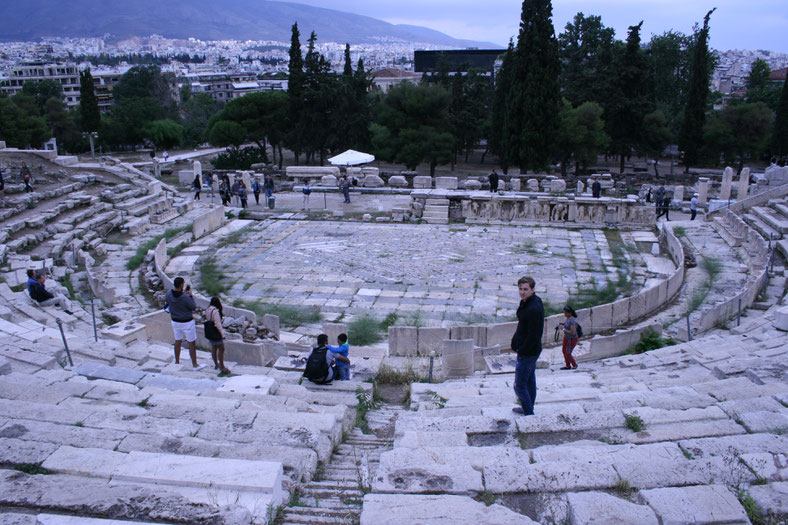 Parthenon at the top of the Acropolis
As most people don't know, the Acropolis only refers to the hill on where the Parthenon, the Temple of Athena Nike, the Propylaea and the Erechtheion are located. The Parthenon, dedicated to Athena, the goddess of wisdom, is the best known. You can explore and take pictures at top of the Acropolis. Don't forget to check out the other ancient sights.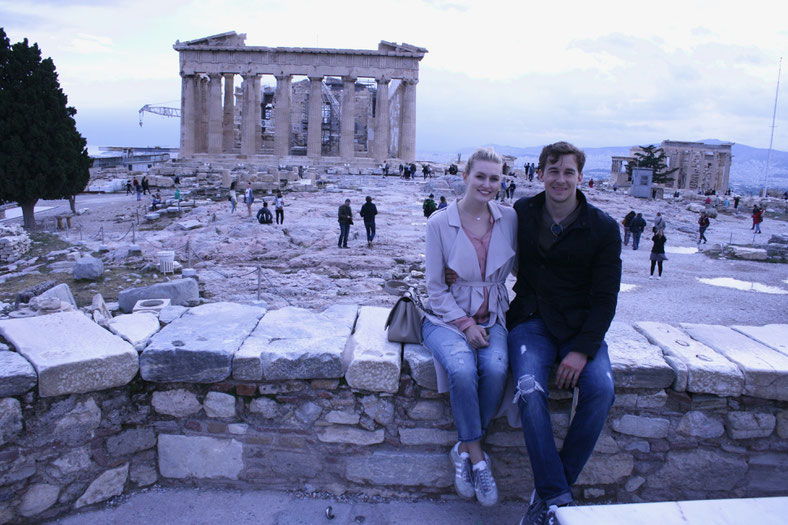 The Acropolis Museum
Inside the museum, you'll find sculptures. Lots and lots of sculptures and you will learn about the history of the Acropolis. We spend a rainy morning in the museum. Careful when taking pictures, there are some areas where taking pictures is forbidden.
I would recommend to visit in the morning. You can walk right through to their viewing cafe and enjoy your breakfast with a spectacular view above the Acropolis.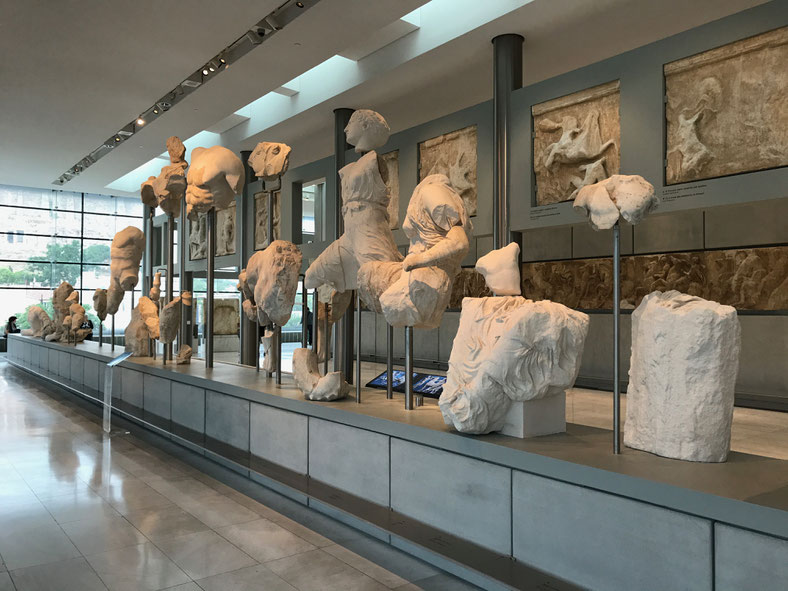 Olympieion
The Olympieion is the temple of Olympian Zeus and used to be the largest temple in Greece. Construction started around 600 BC (6th century BC), but lasted until the second century. When it was built, the Olympieion had 106 columns, while nowadays you can only see sixteen remaining ones. 
When we visited, it was raining and we tried to jump over the paddles while squeezing under one umbrella...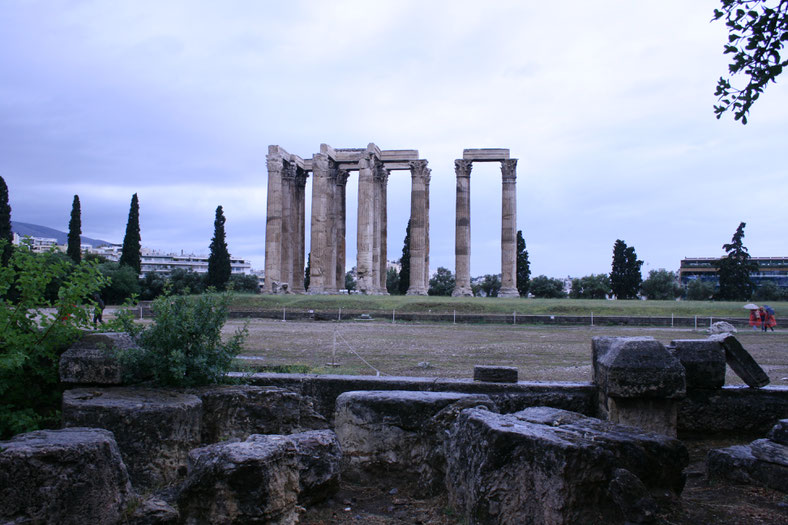 When strolling through the old town of Plaka, you will come across many souvenir shops, restaurants and luxury boutiques. But there is one pretty souvenir boutique called Forget me not, that sells special souvenirs, accessories, interior and fashion.  Definitely go and check this one out :)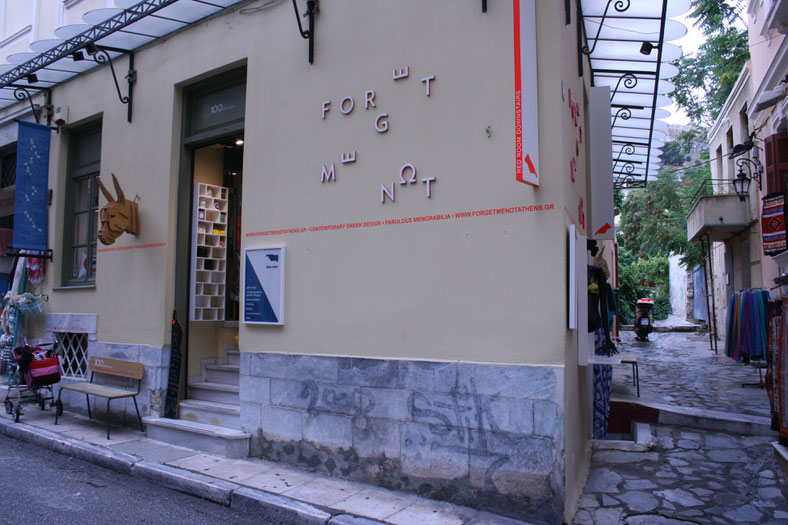 Plaka Stairs
When I researched about Athens, Plaka Stairs seemed to be the one spot for lunch. Turned out, these stairs were more like a tourist spot. Yes, sitting at a table on the stairs could be funny - looking at all the people beneath you and their meals... But every restaurant had a person standing outside promoting their restaurant and showing visitors a pictured menu! This fact is enough for me to walk away.
So, I recommend walking the stairs up or down, but do not have lunch here...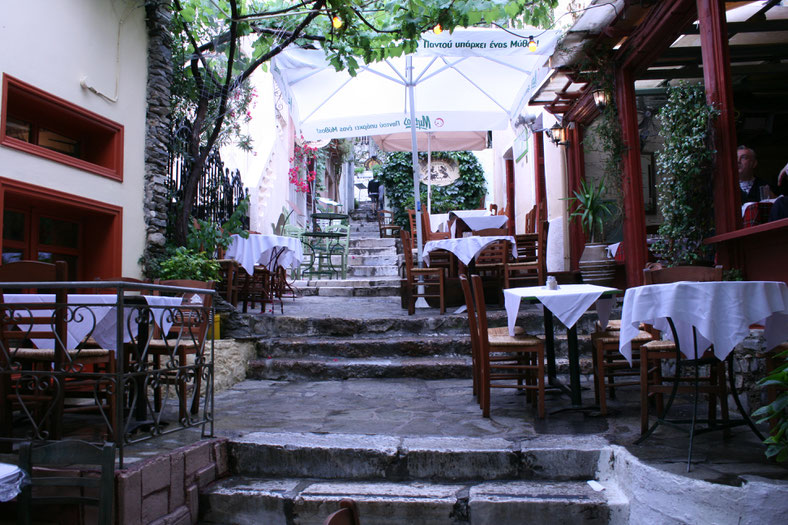 Exploring Anafiotoka
Anafiotoka lies above Plaka. It is a little old and less crowded than its neighbor Plaka. We had a hard time finding it, as it seemed to be so small. But it is a nice area to just walk through.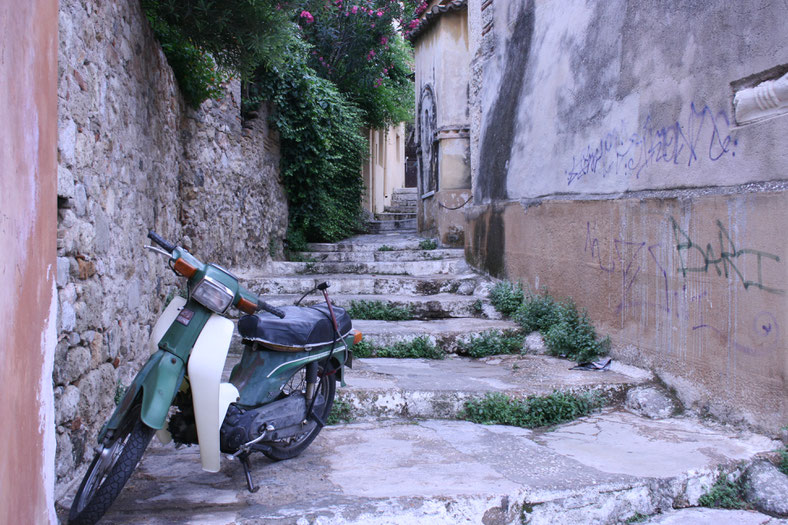 Kydathēnaíōn for lunch
We found this cute little café by chance after walking away from Plaka Stairs. I still cannot say its name, but it was so delicious. We were sitting in their back yard and had different tapas like meals, which were all so yummy! I also totally recommend their self made lemonade - it was so delicious, I even took one to go when we left. 
You will find them at Pl. Filomousou Eterias 2 in Plaka.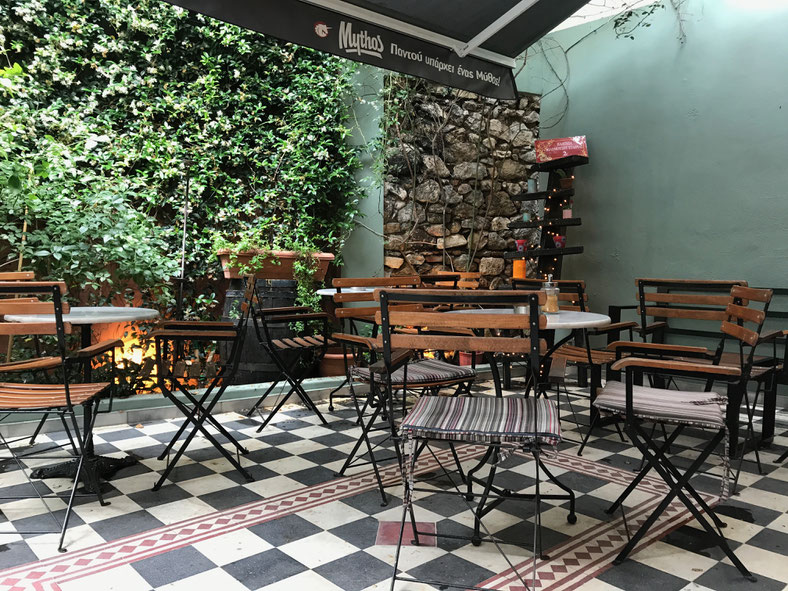 Athens is a huge city, but the city center is quite compact. You can easily walk everywhere. We did use Uber once, when it was raining, but besides that one ride, we walked everywhere and managed to visit all mentioned sights within two days.
Enjoy your stay in Athens!!
You might also like...
What about you?
Have you been to the stunning capital of Greece? What do you think about the city? What is your favorite thing to do in Athens and which area do you like the most? I'd love to hear about your experiences!