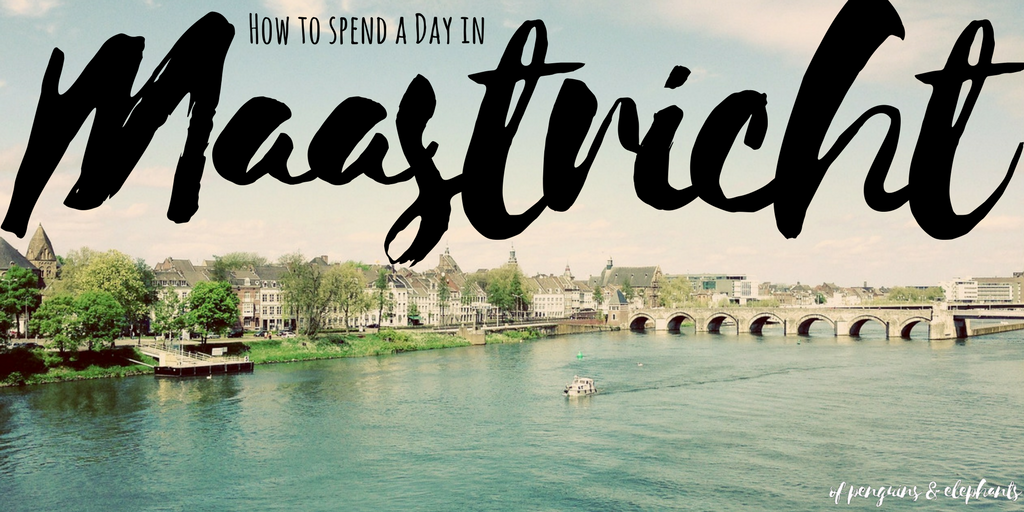 I have a passion for day trips. For me day trips offer the possibility to explore new cities without spending too much money. So this last weekend, Chris and I decided to head over to the beautiful city of Maastricht.
As I grew up in Aachen next to the country borders to Belgium and the Netherlands, Maastricht has always been a short drive for me. Some friends of mine have studied at Maastricht university and I once spend a Halloween there. I remember my friend Julia and me skipping school to find some boots for her in Maastricht, as the small town is a paradise for shoe lovers.  
Besides this, Maastricht has about 120.000 inhabitants, pretty cafés and beautiful architecture. The river Maas flows right through the center and allows you to enjoy your ice cream at the stairs leading to the river.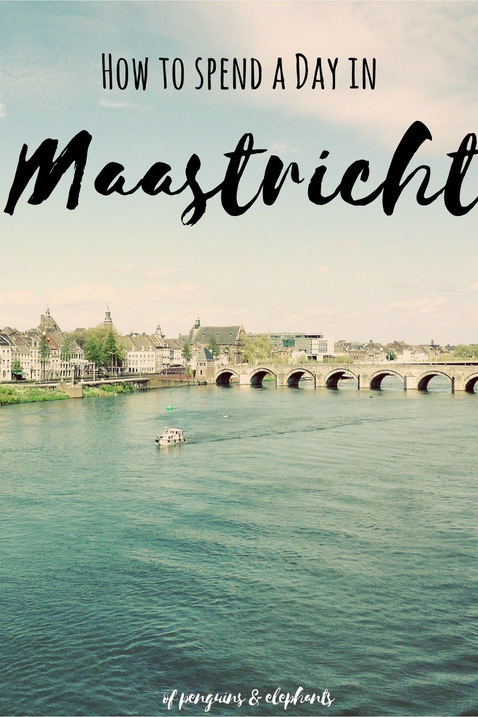 After breakfast, Chris and I made our way to the Netherlands and the drive took only about an hour. I have marked the best parking garage in Maastricht in the map at the end of this post. It is not cheap, but it offers you the best starting point for your visit right next to the market square.
When we visited, an antique flea market took place at the market place. And if you know me, you might have guessed – I just love antique bargains. So we spend some time to strolling though the booths.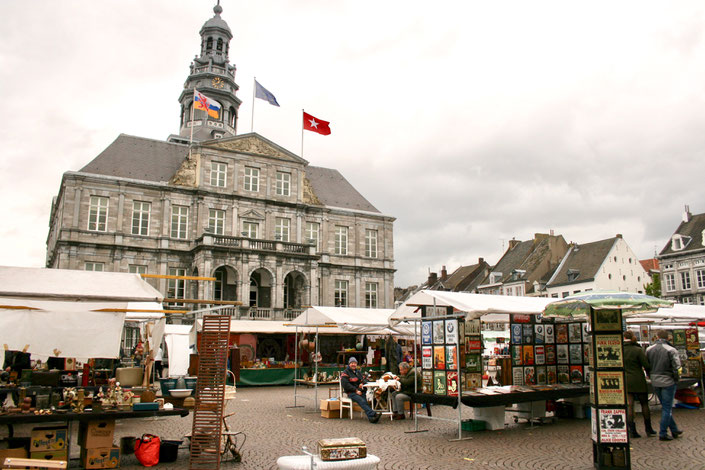 If you want to start your stay in Maastricht with a late breakfast, head over to De Brandweer Kantine, a unique café, where you can have your breakfast from 10 o'clock on.
Our next stop was Sint-Janskerk and the Vrijthof. Sint-Janskerk is a protestant church with an interesting red Bell tower. You'll find beautiful townhouses and cafés around the Vrijthof. When we visited, we found an old and pretty Volkswagen old timer for a wedding couple and a man, who made air bubbles.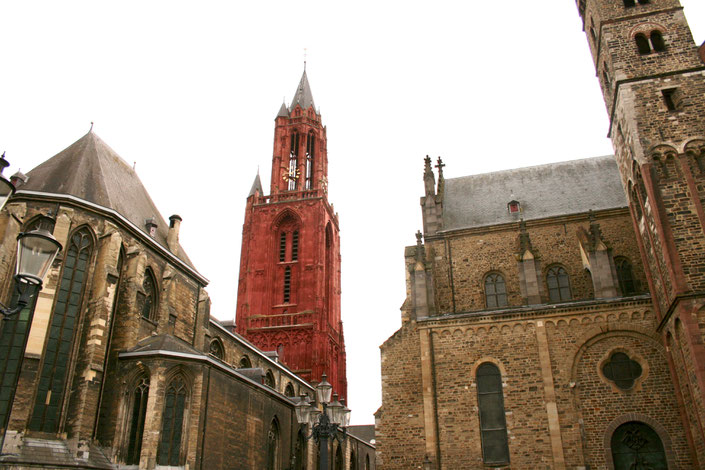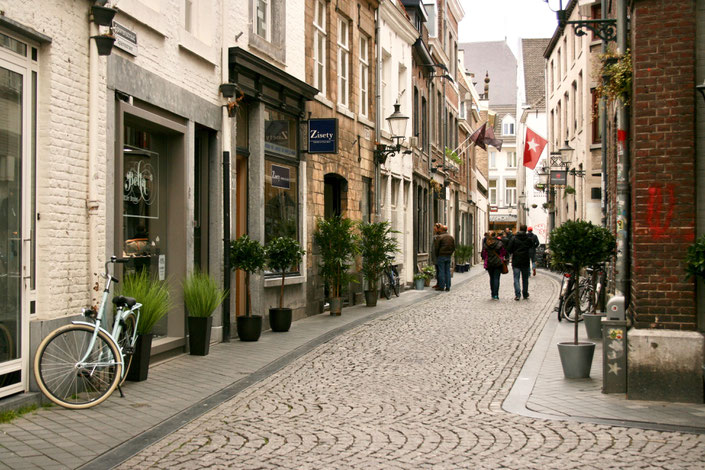 Make your way over to the Dominicanen bookstore – one of my favorites in Maastricht. The bookstore with its café is built inside an old church. I just love the atmosphere. Unfortunately, they do not offer many books in English or German, so I only come here for a look. But it is definitely worth a visit!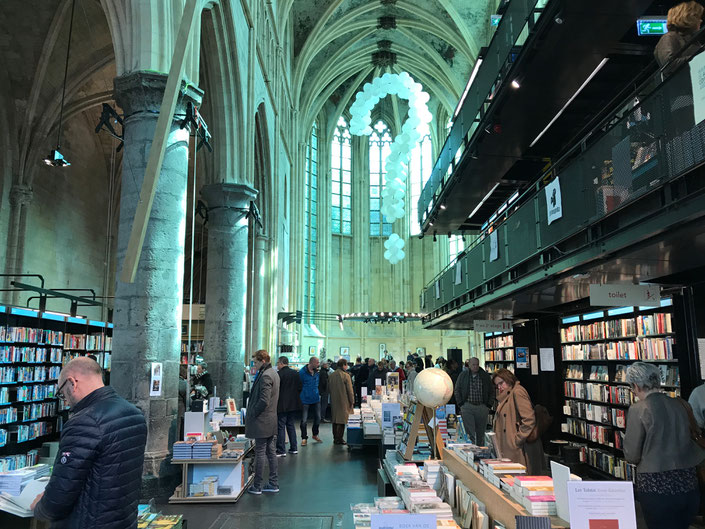 As you might know, Maastricht is a perfect for shopping. But when visiting a city, I love to explore new and unknown stores and not the typical mainstream chains. So these three stores are my favorites in Maastricht:
Dille & Kamille – if you have read about my trip to Brussels or Ghent, you might have heard about this one. Dille & Kamille offers beautifully made kitchenware, dishes and gardening supplies. I love it!!
Festen – The design store has two stores right opposite each other. Both are stunning and worth a visit! You'll find interior, clothes and jewelry. I was in love with everything and I wish I could have bought everything.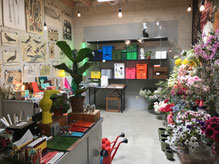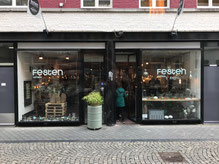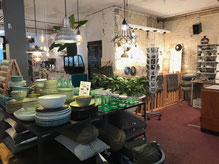 Sissy Boy – a beautiful interior and clothing store near the parking garage. We bought a wonderful black and white Hammam blanket with elephants on it – as you might have guessed: We just love elephants!
De winkel van nijntje – If you are into kids stuff or have a baby, this is for you. When I was a little child, my sister, my mum and I loved a figure called Miffi – that is its store!
If you get hungry, you can head over to Petit Café Moriaan – we found this cute restaurant in a small street, where we had a late lunch outside at their beautiful balcony. The food was delicious – Chris had salmon and I ate two slices of bread with salad, nuts, caramelized figs and sweet apricots – I loved it!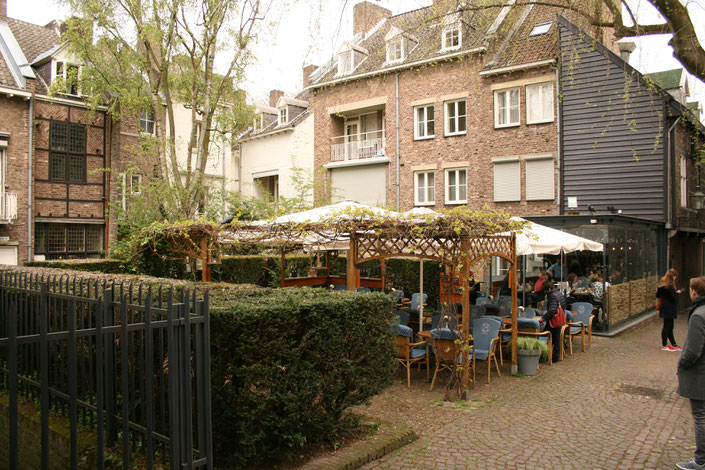 Before heading over to the other side of the river Maas, enjoy the walk and the view along the river. 
I have never walked over to the other side, but I was surprised about how pretty it was over there. Walk through Rechtstraat, grab a coffee to go and enjoy the beautiful shops.
One shop both Chris and I really liked was Zenza, an oriental interior shop with textiles, lamps, kitchen ware and even furniture.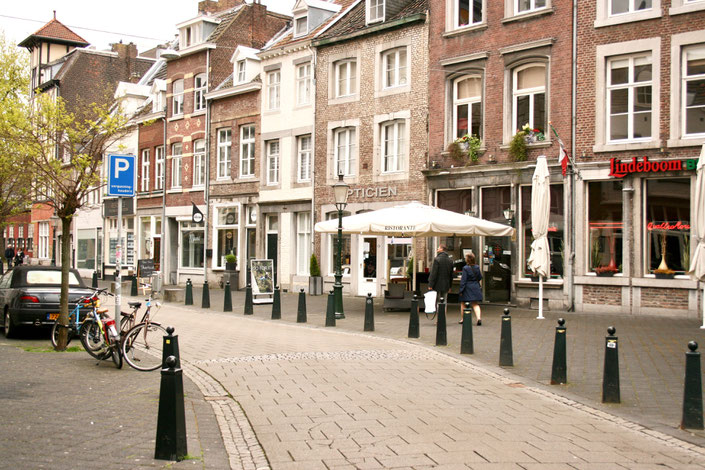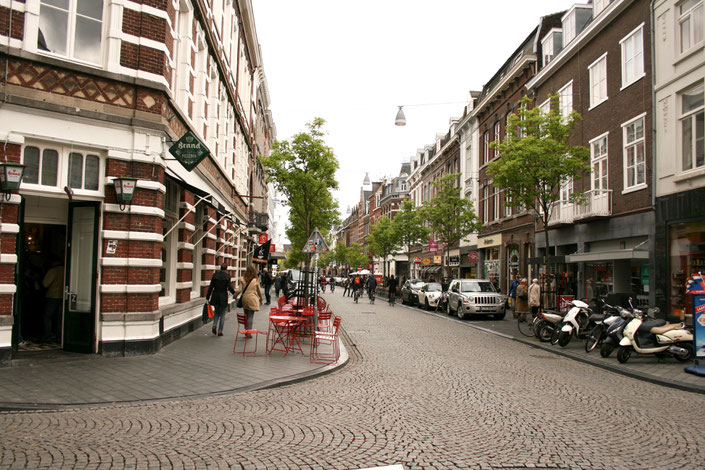 If you get thirsty and tired of walking, there is a pretty café in Maastricht, called Kafethéa. It is one of those modern coffee shops were you could spend the entire day. Loved it! Another café that is supposed to be really go is Alley Cat Bikes and Coffee - I haven't been, but heard very good stuff about it.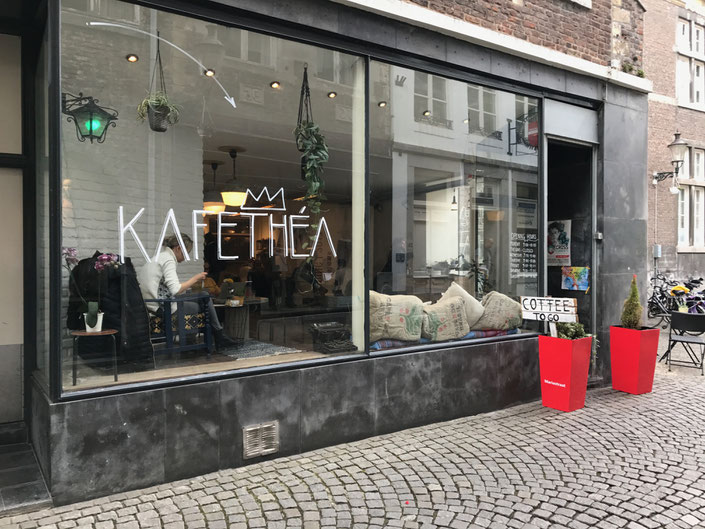 When we were finished exploring the city in the afternoon, we had one last stop to visit: We took our car and drove to the Netherlands American cemetery some kilometers away from Maastricht on our way to dinner with my parents in Aachen.
On the famous Cologne-Boulogne highway, you will find a beautifully entrance gate and a long driveway up to the cemetery, as you would find in America. We did not have much time left as the cemetery closes at 5 pm.
The area was sorrowful and impressive all at once.  Before entering the cemetery, you will find walls with 1.722 names of fallen soldiers that haven't been found or identified. Just a few names are marked with a small circle, these men were identified afterwards. When entering the cemetery itself, we were overwhelmed with 8.301 white crosses and  stars of David. If you have the chance to visit and pay respect to the brave soldiers, you should do so.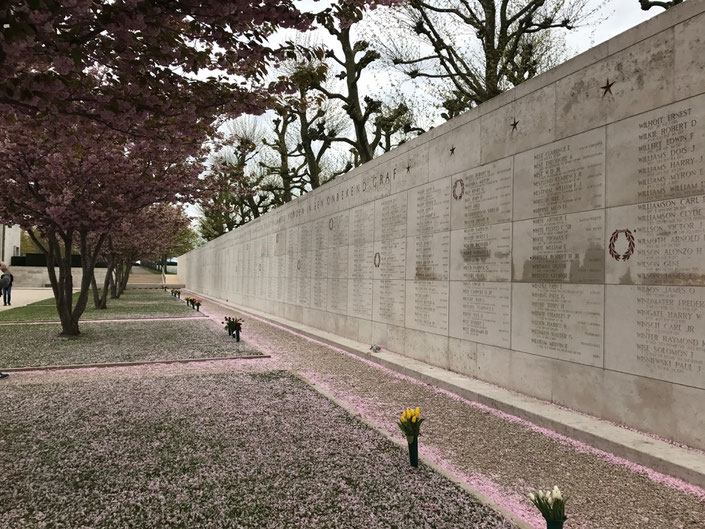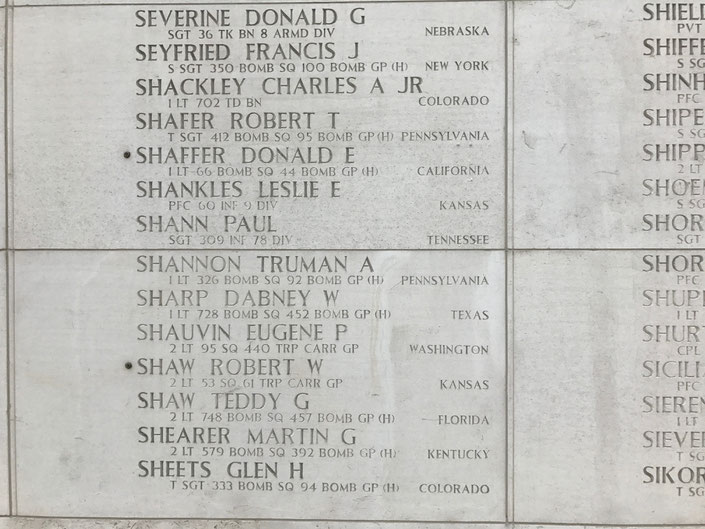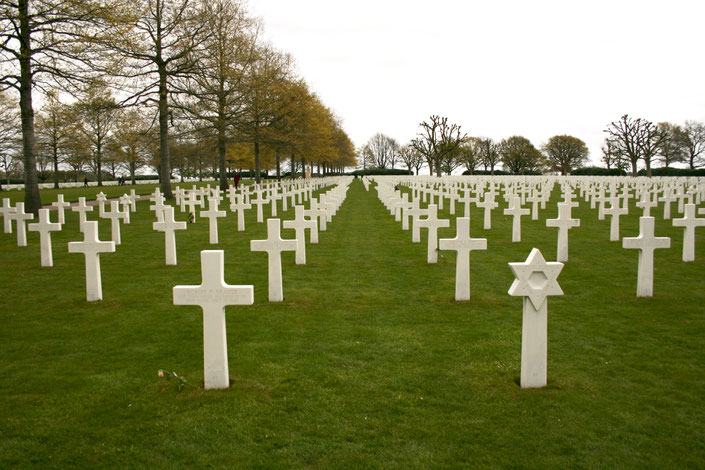 You might also like...
What about you?
What are your favorite cities in the Netherlands? Are you sharing any thoughts with us? How do you like Maastricht? Do you know any additional cafés or stores we should miss out? Please let us know! I'd appreciate your comment :)